The Essence of Holidays
Holidays & Occasions
---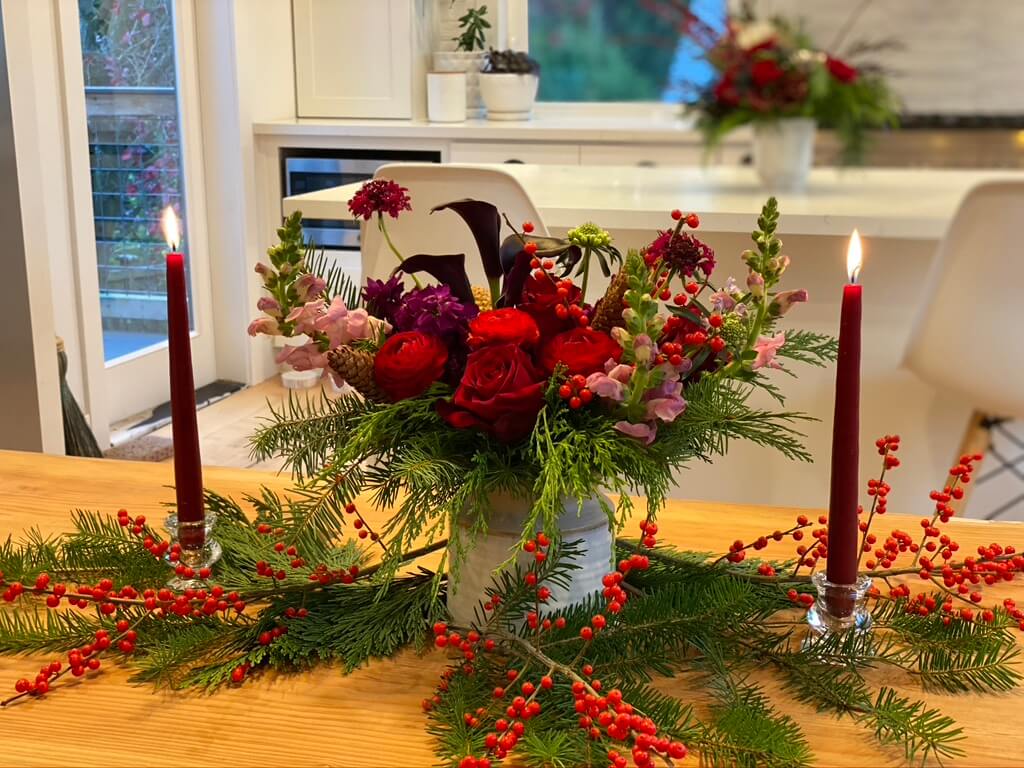 When it comes to the holidays, we love adding evergreens to everything! Some of our favorites are Douglas fir, princess pine, western red cedar, and juniper berries. We are designing a few different types of winter wreaths for indoor or outdoor use as well as decorating with lots of cedar garland!
Evergreens bring a wonderful scent to the room and fragrance is such a huge part of the holidays! Smelling yummy cookies and treats coming from the kitchen, the crisp winter breeze wafting in the fragrance of an evergreen wreath every time the front door opens. My favorite was inserting fresh cloves into the skin of an orange. What a sweet and spicy scent that was! Check out this link to the Old Farmer's Almanac for the "how to" of making fragrant orange-clove pomanders here.
We are making holiday gifting super easy this year with a number of fantastic gift crates. We've sourced the best candles, chocolates, fragrances and fun holiday extras to add that special touch. We've paired some of our items to be completely color coordinated, some to have a very traditional winter feel, and some to be as hip as can be! Check out a few of our favorites….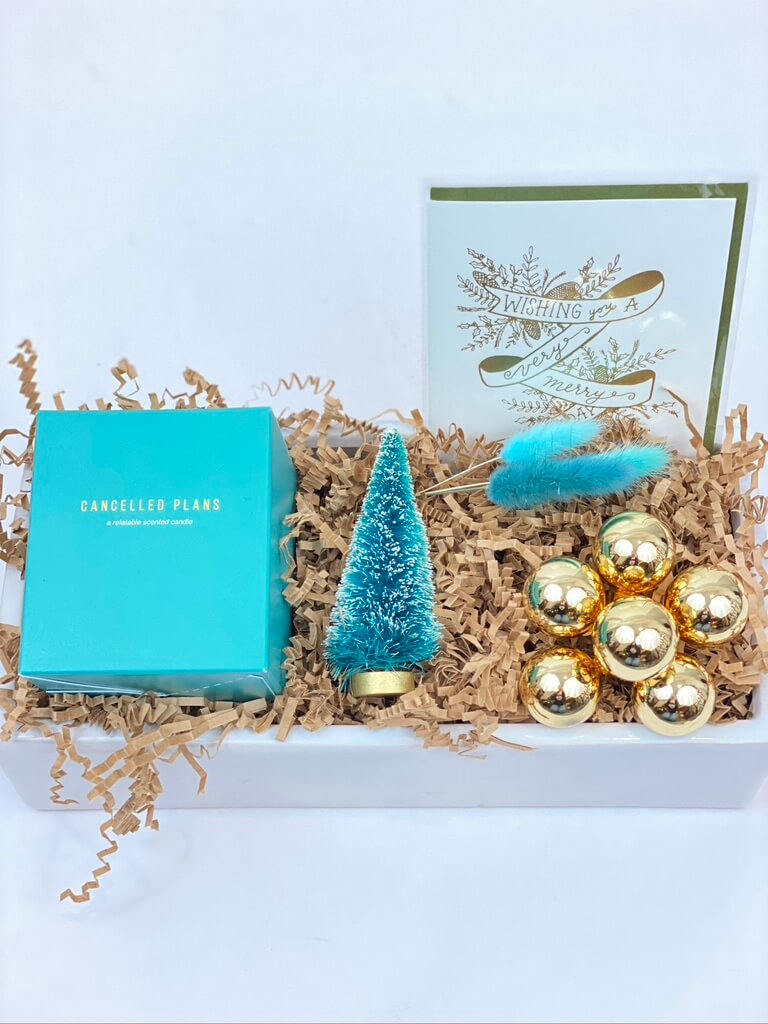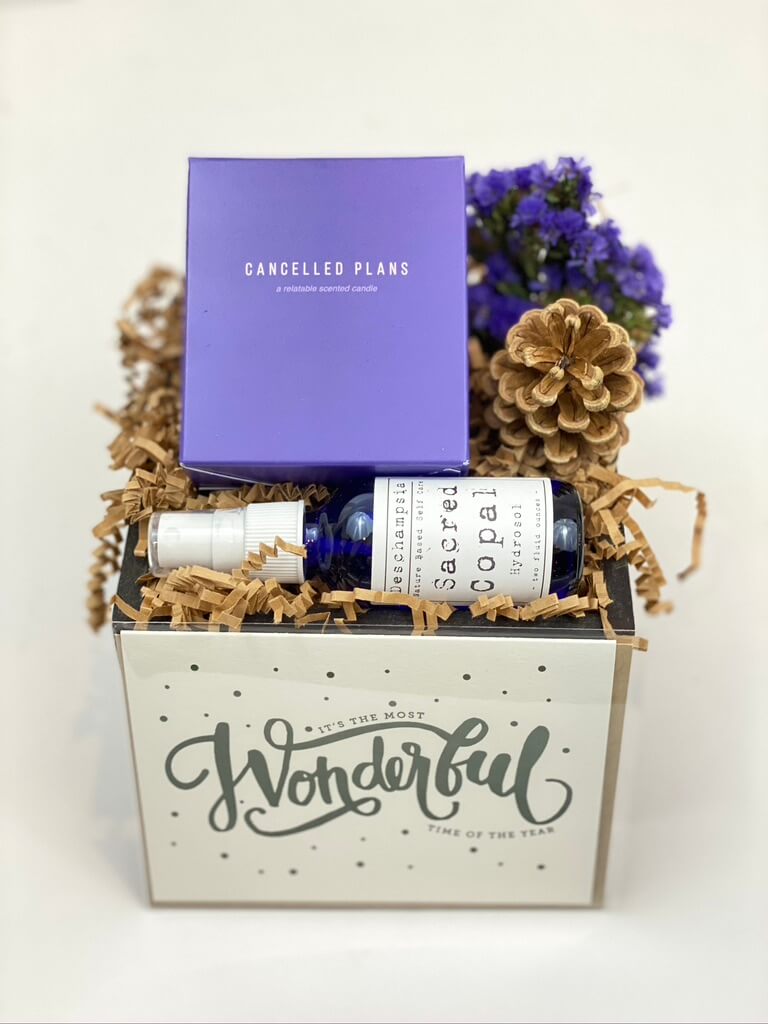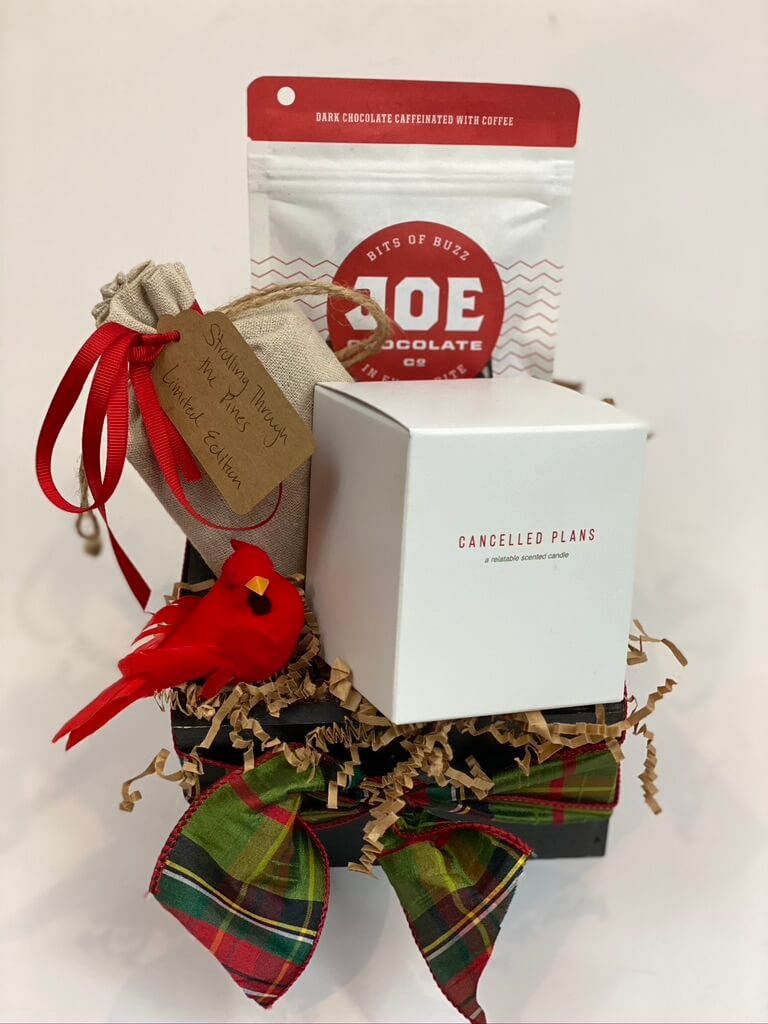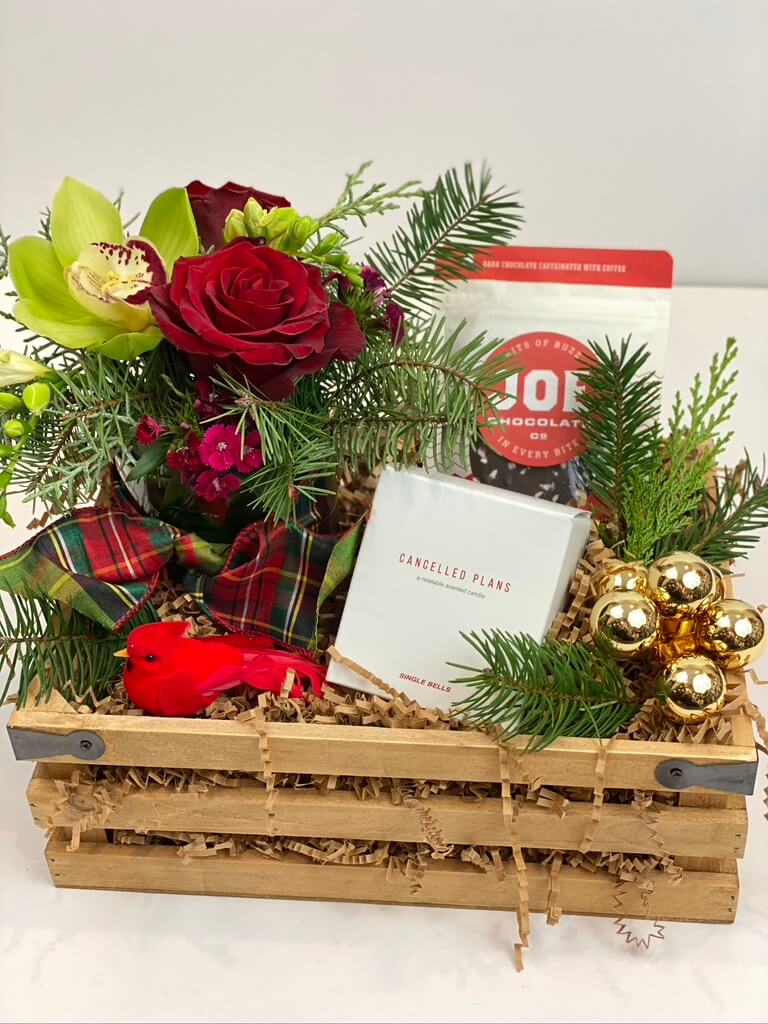 Not only are the holidays full of nostalgic fragrances but also sounds, tastes, and of course feelings! Whenever I think of winter I am reminded of driving home from a relatives house on an old back road in New England. My family had attended a Christmas party and when we left about a half foot of snow had accumulated….You know what I'm about to describe don't you? The low crunch crunch of car tires through the snow. It was such a tactile experience of not only hearing it but you could feel it beneath your feet.
There were other sensory highlights that evening. The host had horses and one of them was named Nutmeg. Just the name alone felt so holiday appropriate. The smell of fresh hay in the barn mixed with the occasional aroma of traditional Swedish Glogg that was simmering on the stovetop and floating out through a cracked open kitchen window. I cannot vouch for this particular recipe but I found it on Allrecipes if you want to try it!
Wishing you and yours a lovely holiday season!
~Jean Louise and the Juniper Flowers Team
---