Thanksgiving Tables
Holidays & Occasions
---
Let's add a bit of festive cheer to your holiday table!
Juniper Flowers in Fremont has been decorating events large and small for almost twenty years. We have decked out many a holiday table so if you are feeling overwhelmed here are a few tips on what to buy.
The large dining table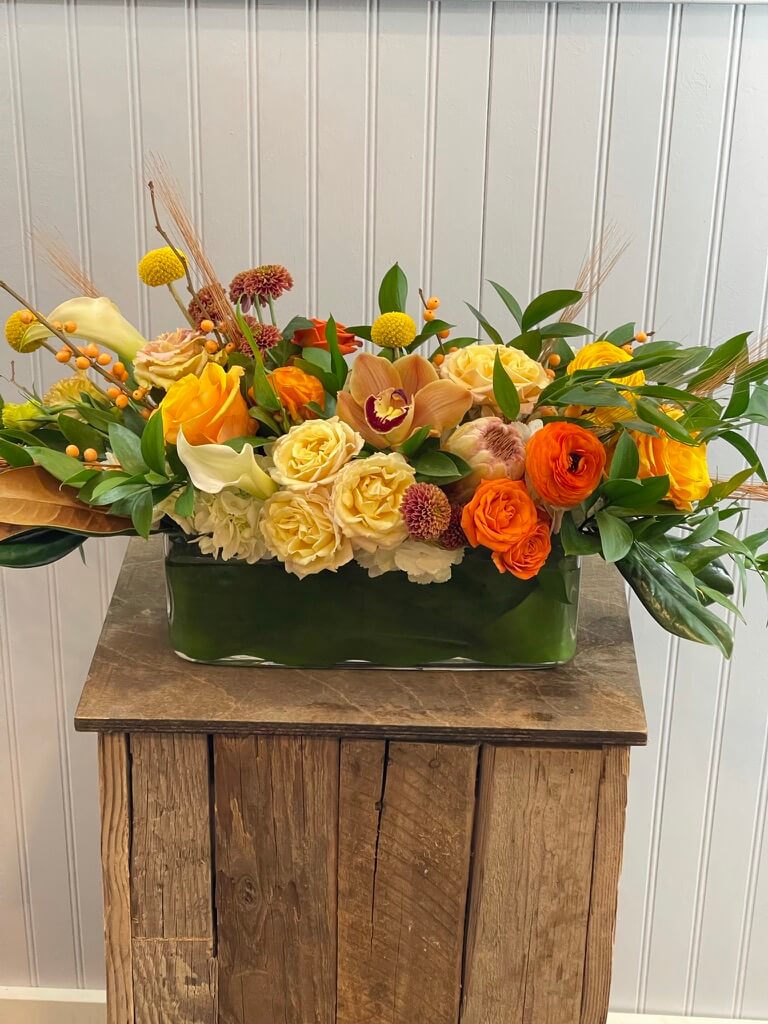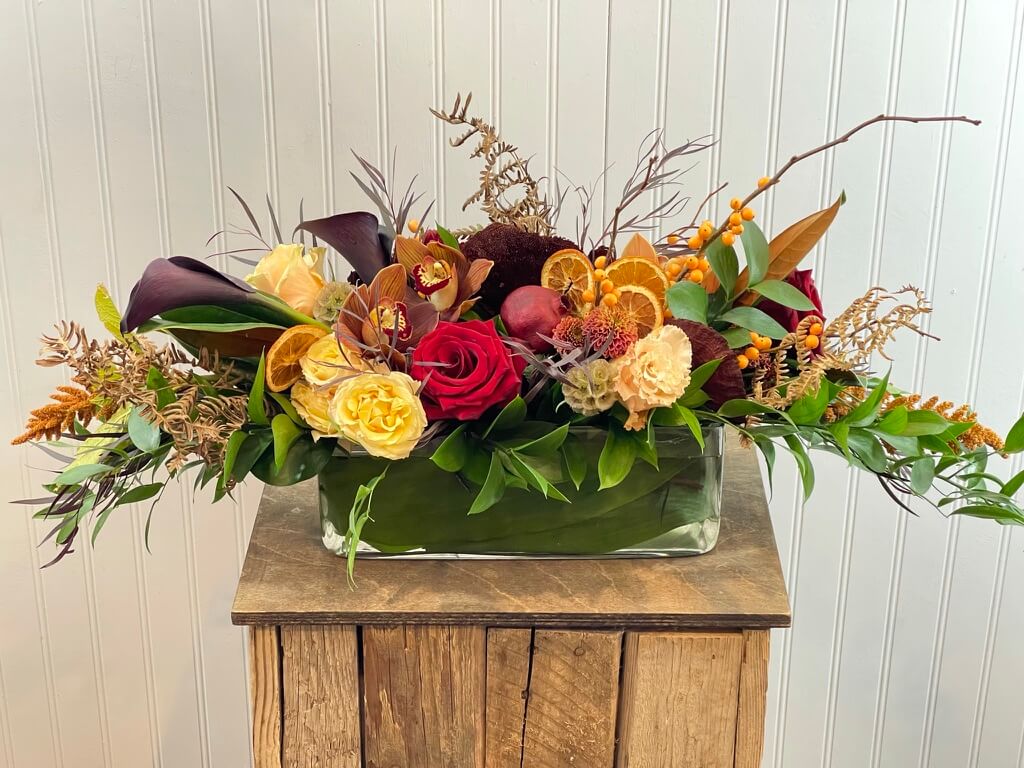 We created the above florals specifically for the long rectangular kitchen and dining table. Our designs are all low enough to see over and span between 12" in length to 30" in length. These arrangements are all sided meaning beautiful from every angle.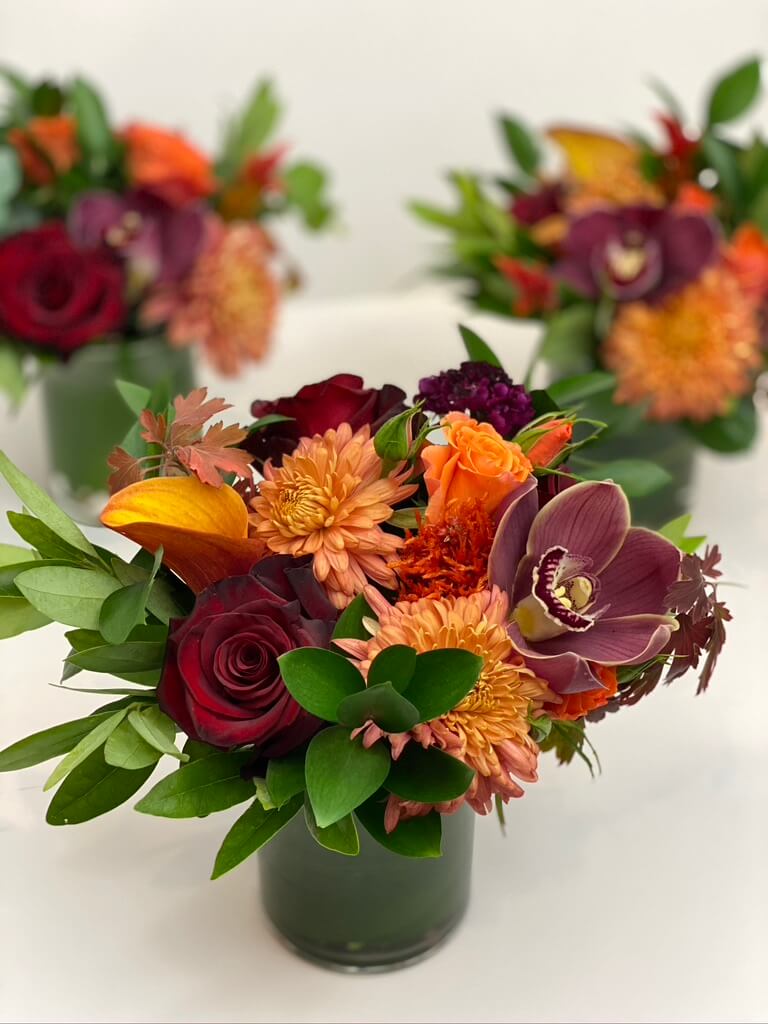 Another option for the long rectangular dining table is our Thanksgiving Trio option. Combinations of autumn colors are arranged in 3 small vases that you can place down the center of your table. This option works great if you are doing a family style meal and have platters of food on the table as well.
The Round Dining table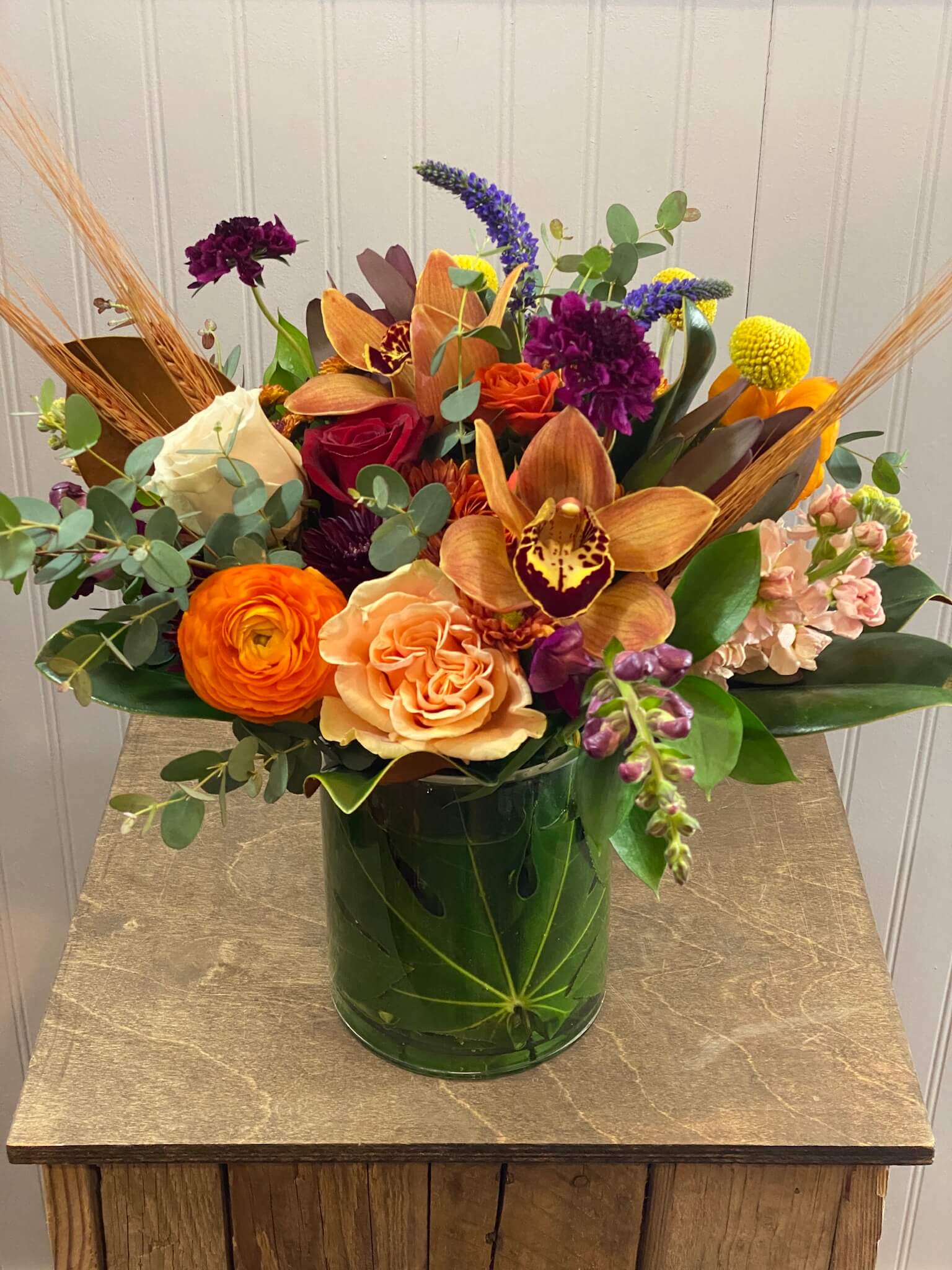 The above floral is best for a round kitchen or dining table. Also great for a side table or coffee table. You can order this in a variety of different sizes. Mix and match with a small and large for a coffee table and an accent table.
The Host / Hostess Gift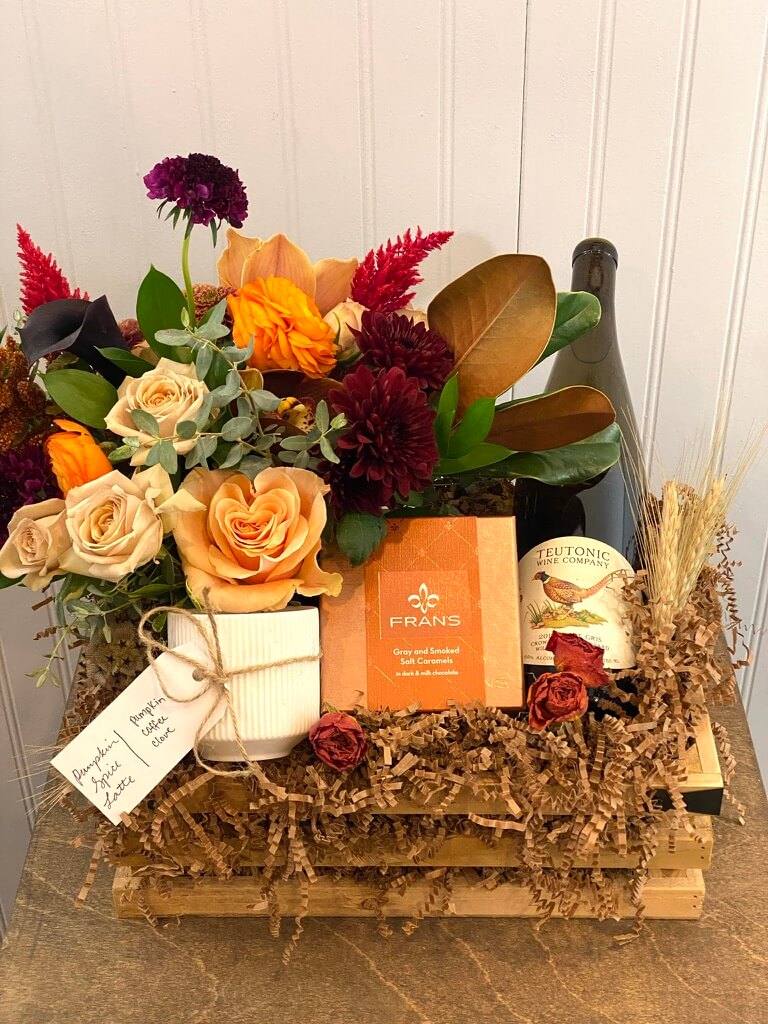 No one wants to show up empty handed and this gift has it all! A floral arrangement that's not too big that your host feels like it needs to be the centerpiece but is great for a side table or on a buffet or dessert station. A bottle of Pinot Gris from Willamette Valley, pumpkin spice latte scented candle from Thea Candles that is not sickly sweet at all - it has more of a subtle spiced fragrance, and a 12 piece box of Fran's sea salt caramels in a mix of dark and milk chocolate.
Keep it Simple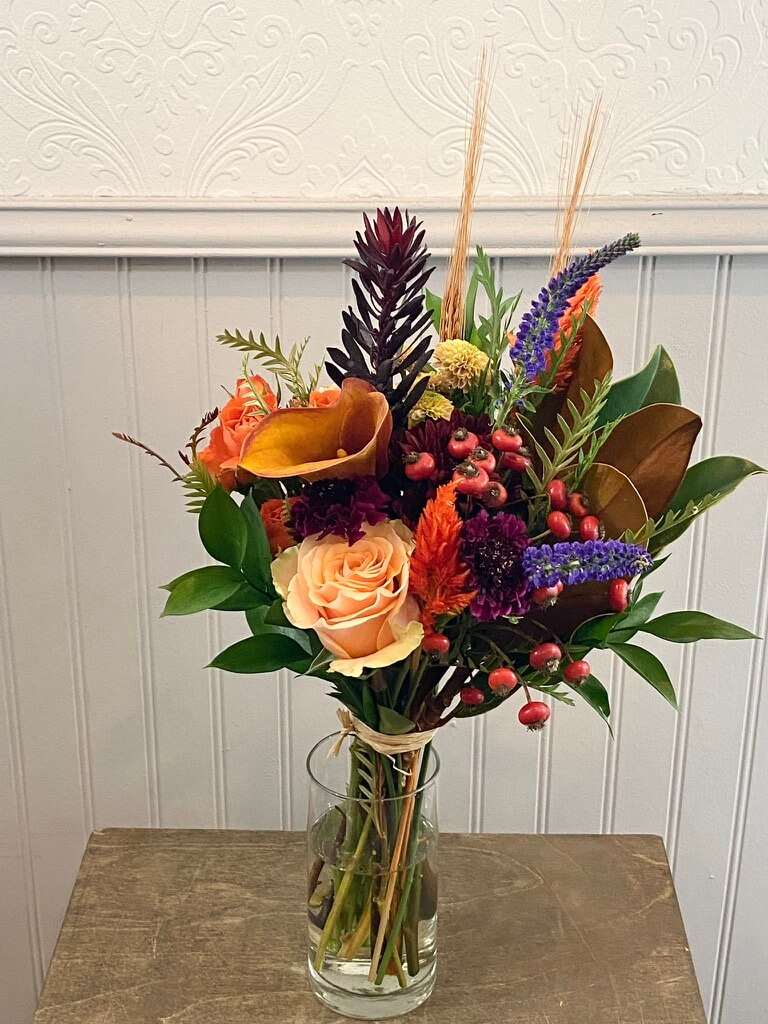 Our "bundle of blooms" is a great way to show a token of appreciation and thanks without breaking the budget. Also, this is great for someone who has so many vases they just don't need another one. We design an autumn hand tied bundle of blooms, tie it with raffia and wrap it in our custom paper wrap.
HOWEVER YOU DECIDE TO DECORATE THIS YEAR, WE CAN HELP AND ARE GREAT WITH GIFT SELECTIONS AS WELL AS HELPING YOU WRITE THAT CARD MESSAGE.
WE ARE THANKFUL FOR YOU ALL!
98103, 98109, 98119, 98125, 98112, 98121, 98122, 98101, 98102, 98104, 98107, 98117, 98133, 98155, 98177, 98105, 98115, 98004, 98008, 98011, 98039, 98040, 98052, 98164, 98118, 98027, 98012
---