NEW! A-LA-CARTE WEDDINGS
Events & Weddings
---
SAYING I DO WITH SMALLER WEDDINGS
In this unprecedented time of Covid-19, the wedding and event industry looks much different than only a few months ago. Many venues will reopen but with limitations on the number of guests allowed. Will you have to wear face masks? Will hand sanitizing stations be provided? Are buffet and family style meals ruled out? We recommend checking with your venue first. What may or may not be available in regards to these questions could still be up in the air. There are so many unknowns it is best to listen to your options.
Our Spring couples have all rescheduled to late summer and early fall. Although it may not be ideal, some are opting to postpone until 2021/2022. Talk to your family, consider all guests you would definitely want to attend and take their health into consideration. Perhaps you will marry on your date as planned and decide to have a reception later when social gatherings have lifted limitations.
BRIDAL BOUQUETS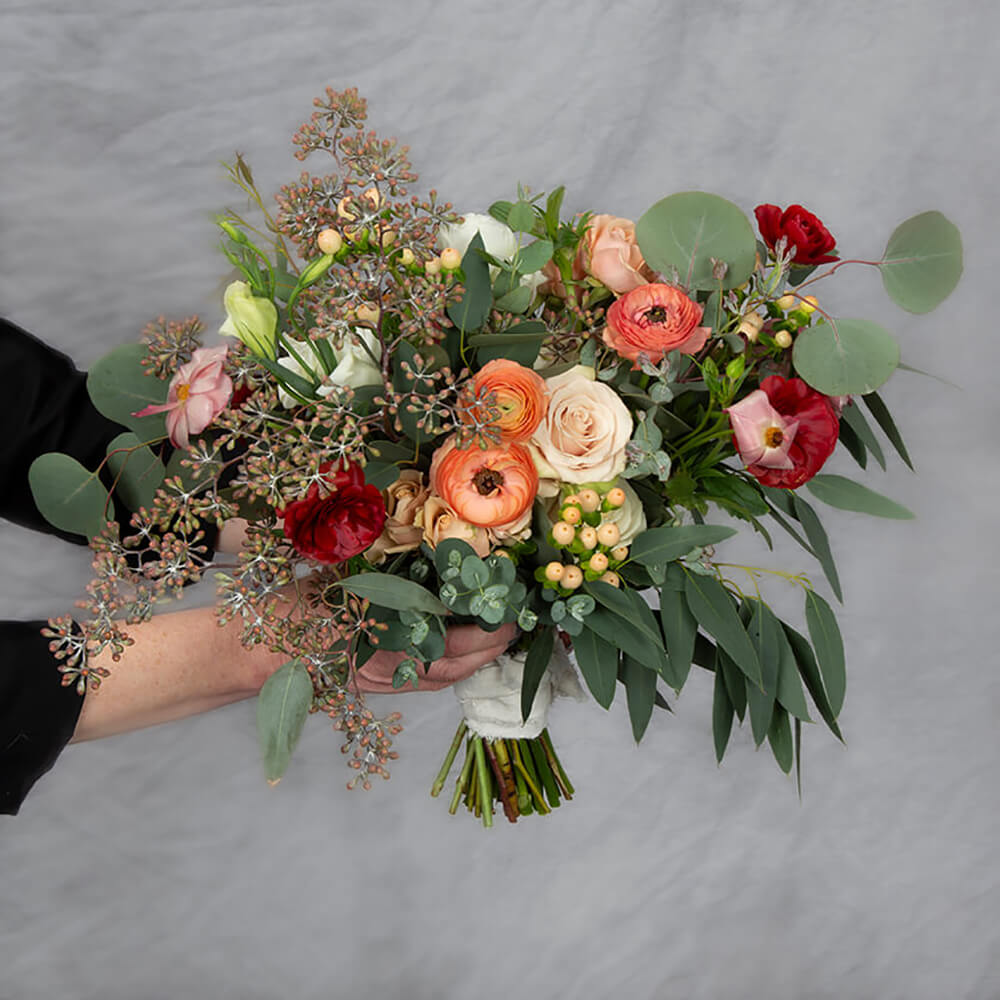 We are here to help. Our designers have put together an a-la-carte menu of offerings for you to choose from. You can order directly on our website where we have several price ranges for each item. You'll have the option to choose a color palette and we take it from there.
COORDINATING COLORS & FLOWERS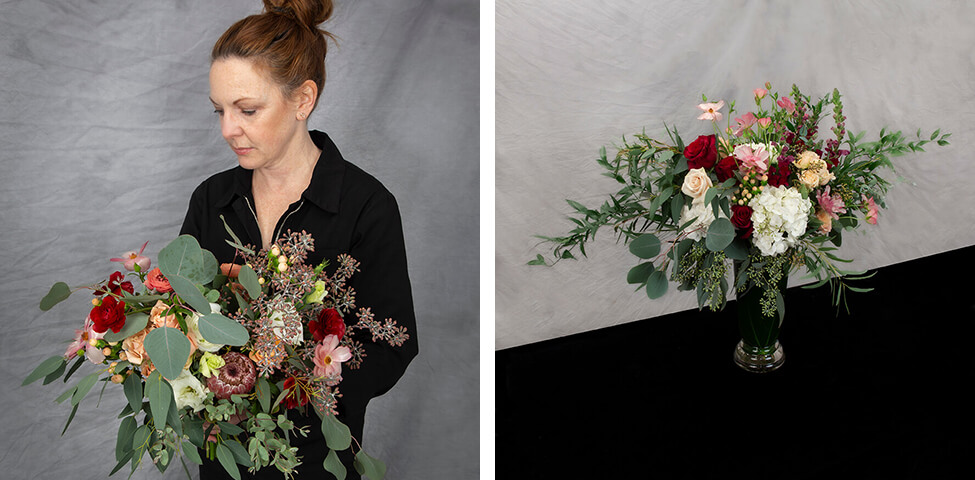 Our A-la-Carte service is available for pick up only and is intended to keep you on budget with easy access to pricing. We will choose the best seasonal flowers for your order, adhering to your color selections. For example, above (left) we have designed a wild/wispy/boho styled bouquet suitable for brides and/or bridesmaids in a palette of sage green, blush, peach, and ruby red with an accent of creamy white. The bouquet is tied and finished with a creamy white raw edged muslin ribbon. The above example (right) is an example of a statement floral designed in a clear glass vase with green leaves inside. Matching the color scheme of the bouquet, this floral could be used alone or in conjunction with a second arrangement at your ceremony setting, on a focal table or as an accent for an intimate dinner reception.
BOUTONNIERES AND CORSAGES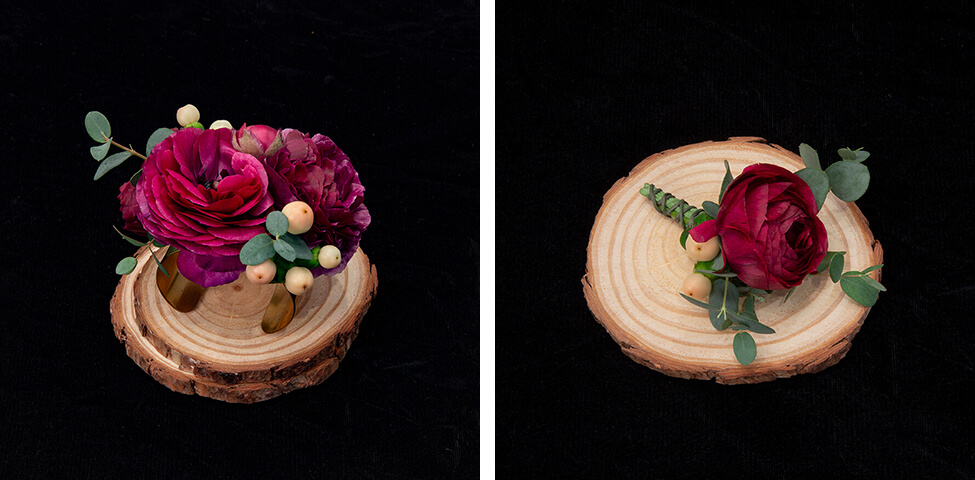 Above are examples of a floral jewelry cuff on the left and a boutonniere on the right. These items are available in your choice of color palette and in any quantity.

Making your day special is as important to us as it is to you. We have years of experience in all wedding styles. We look forward to helping you celebrate!
---