Mother's Day ~ revisiting our emotions
Holidays & Occasions
---
Mother's Day 2020 was the first holiday during the pandemic that we were open for. Our shop was mandatorily closed from March 26- April 26. Luckily for us, Governor Inslee deemed floriculture an essential business and we were able to reopen for delivery only. Normally we are busy for this holiday (it is our second largest with Valentine's Day being the first) but it was busier than normal. Our shop doors were closed to the public so delivering was all we had. People had no idea what was in store for the future within lockdown. It was the first glimpse for some to be celebrating this holiday without seeing their moms, kids, grandmothers, sisters, aunts, nieces, friends in person. We expanded our delivery zones, originally focused on the Greater Seattle area and Eastside, we extended farther North into Edmonds and Everett and South past Kent. We also added a 6th Day into our delivery schedule to become Monday through Saturday!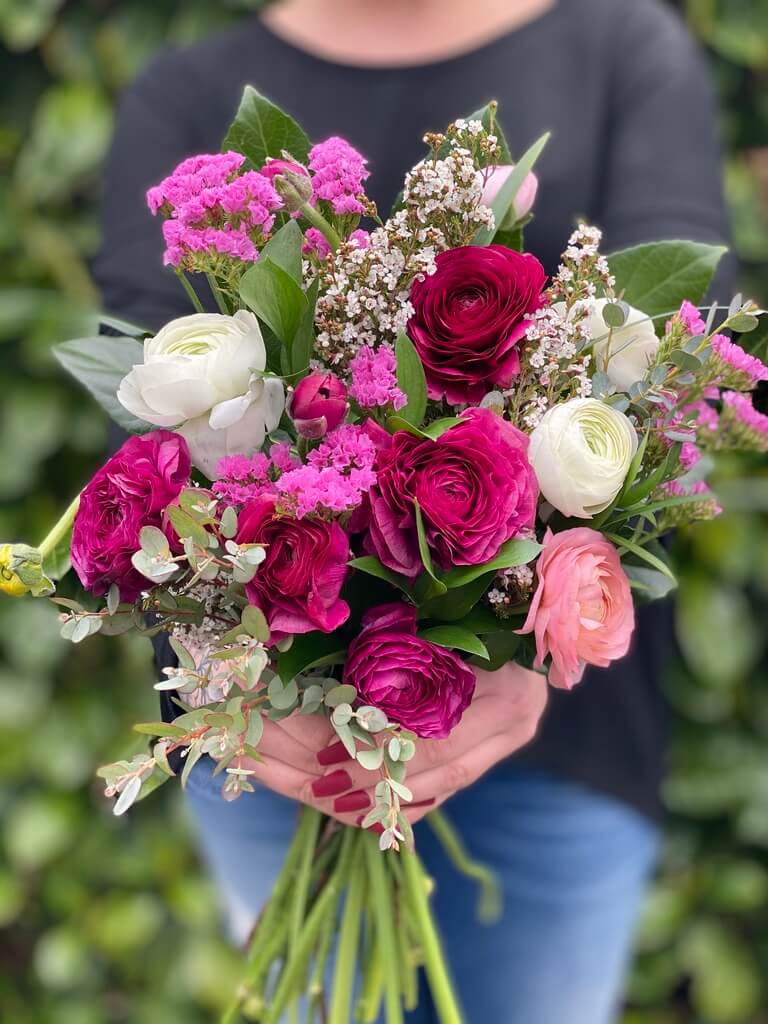 We also had a shift in staffing. Never before had I hired designers during a pandemic with interviews primarily taking place via Zoom! This was one of the great challenges of 2020 for us but I focused my perspective and was able to hone down exactly what I was looking for in a team. Check out some of our fun images from almost a year ago. (photo credits below go to Missy Palacol Photography)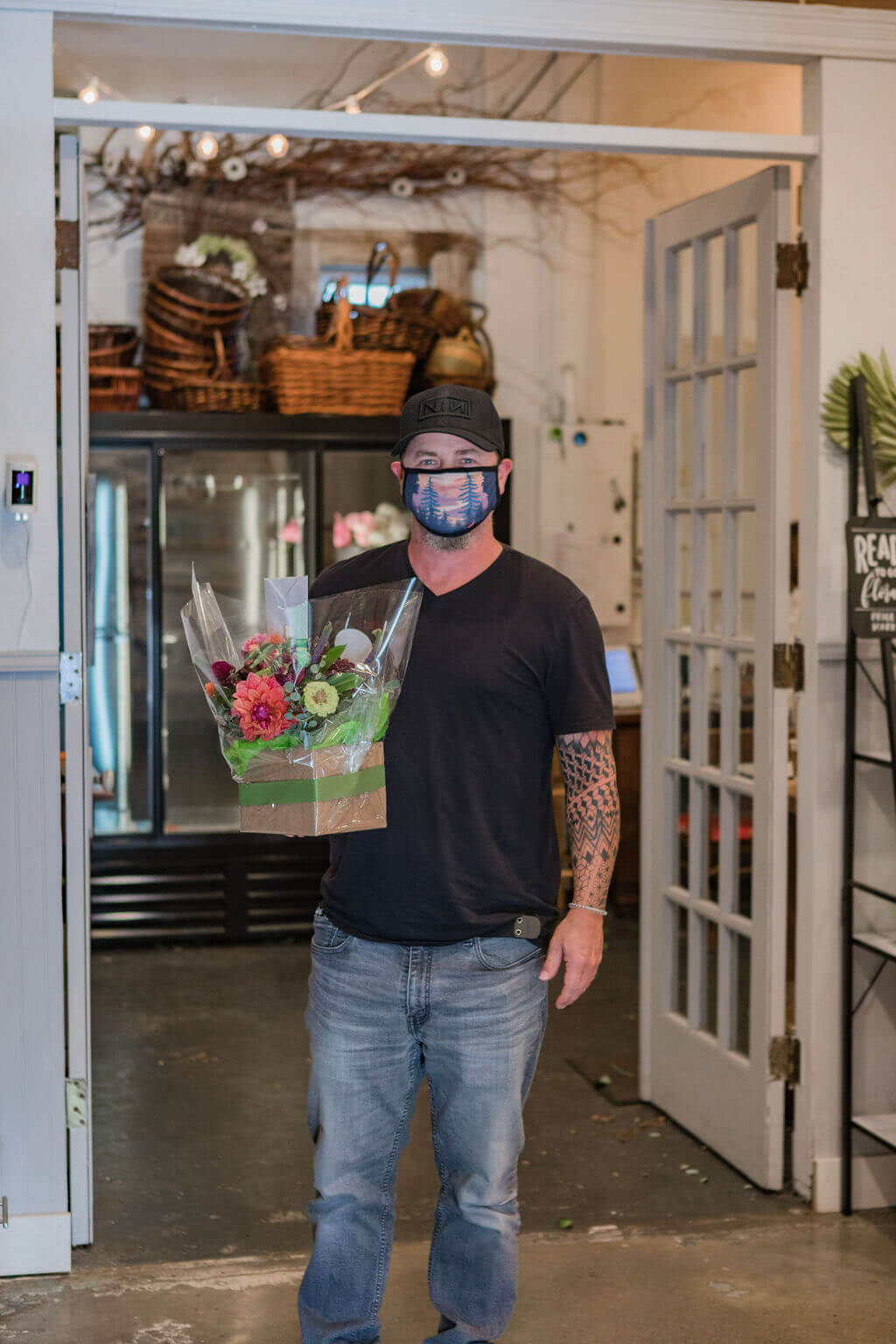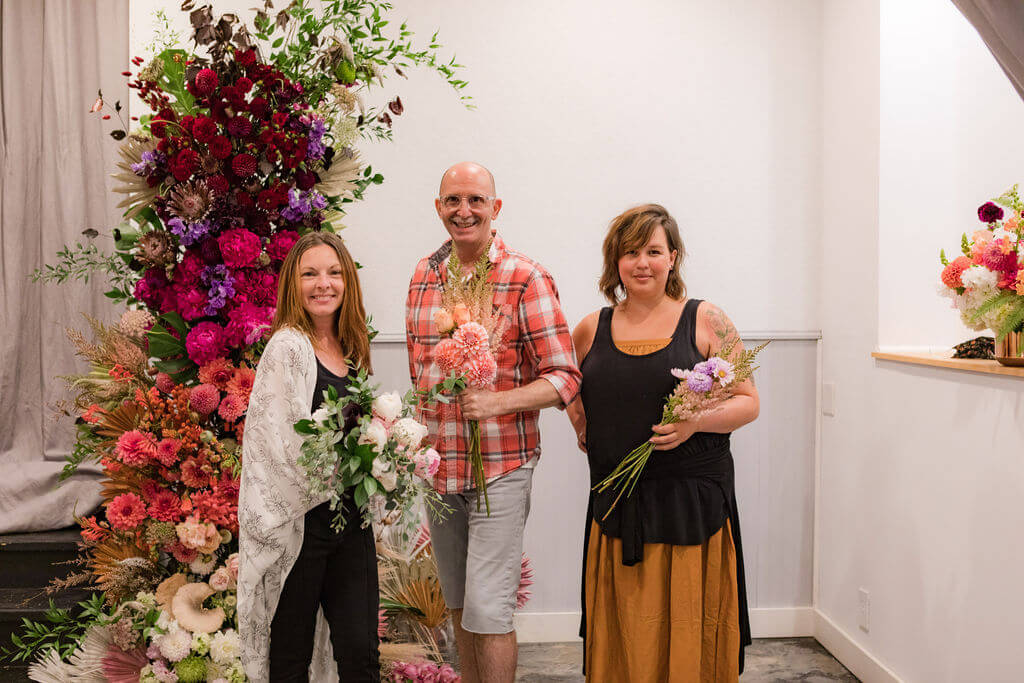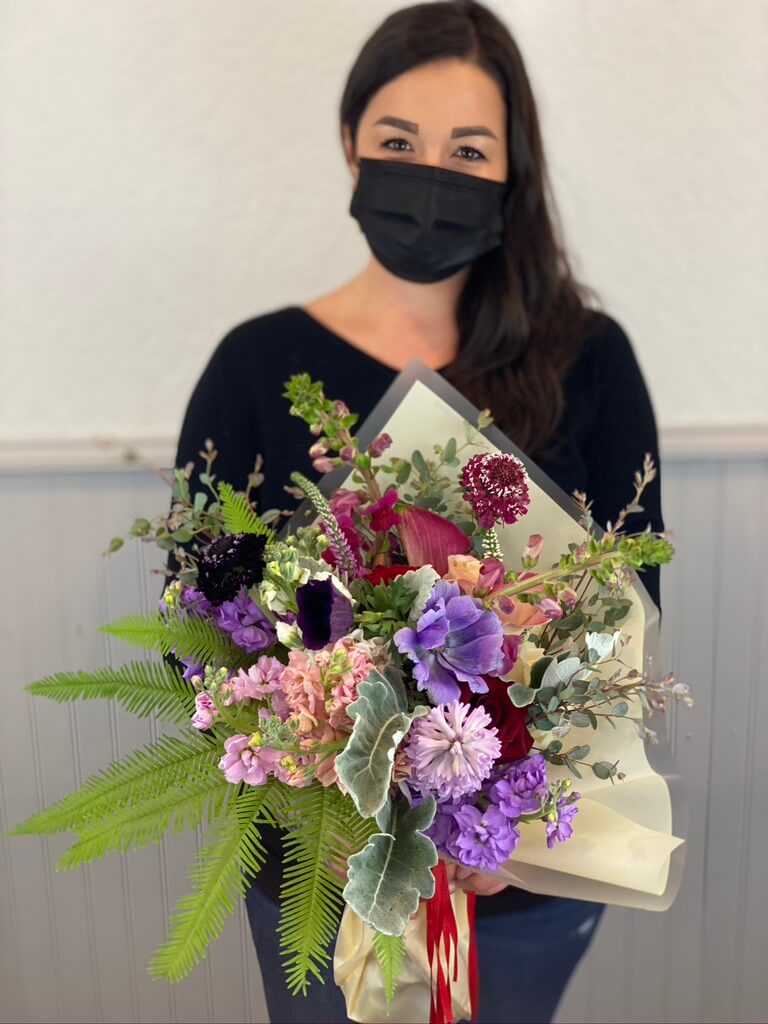 We are looking forward again to a VERY BUSY #Mother'sDay2021 and are happy to say our doors will remain open to walk in customers seeking to choose their own blooms. Of course our online ordering for delivery is the easiest option because you can do this any time of day! It's so fun to see orders coming in at 2am from customers. We wonder are you always up that late? Do you have insomnia? Is it the only time you can secretly order flowers for your partner? We love it!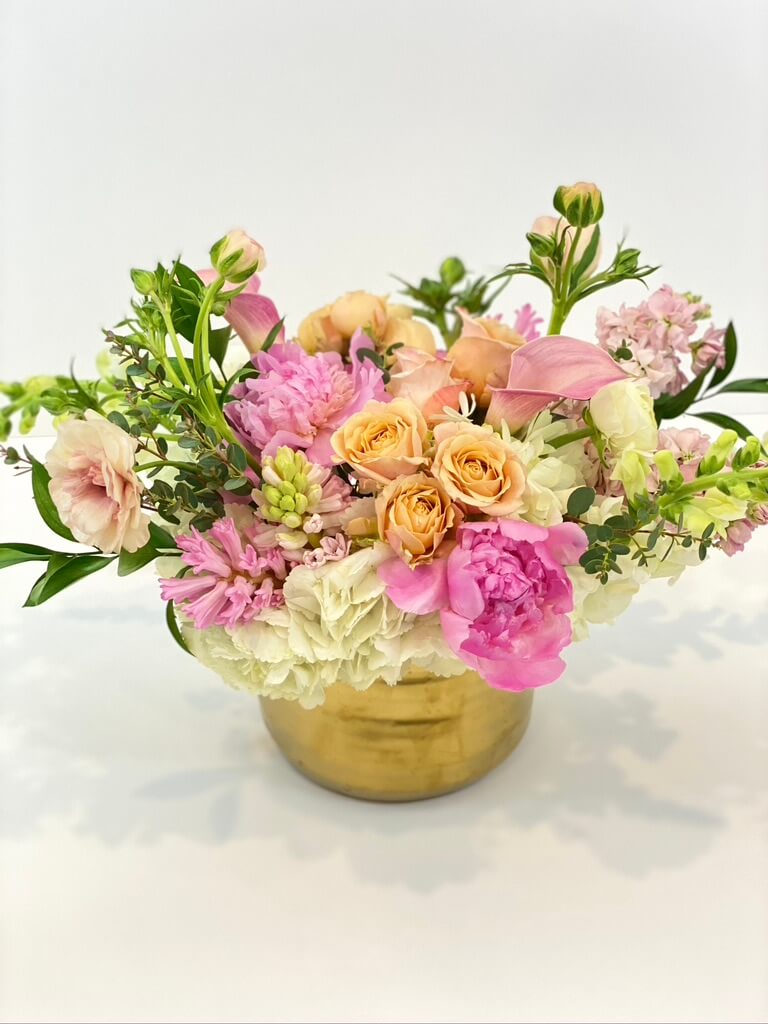 This year we have defined our Mother's Day menu keeping it pretty concise. We have items in a variety of colors and price ranges. We've added some lovely wine and champagne to our gift crates and as an added addition to your flower delivery.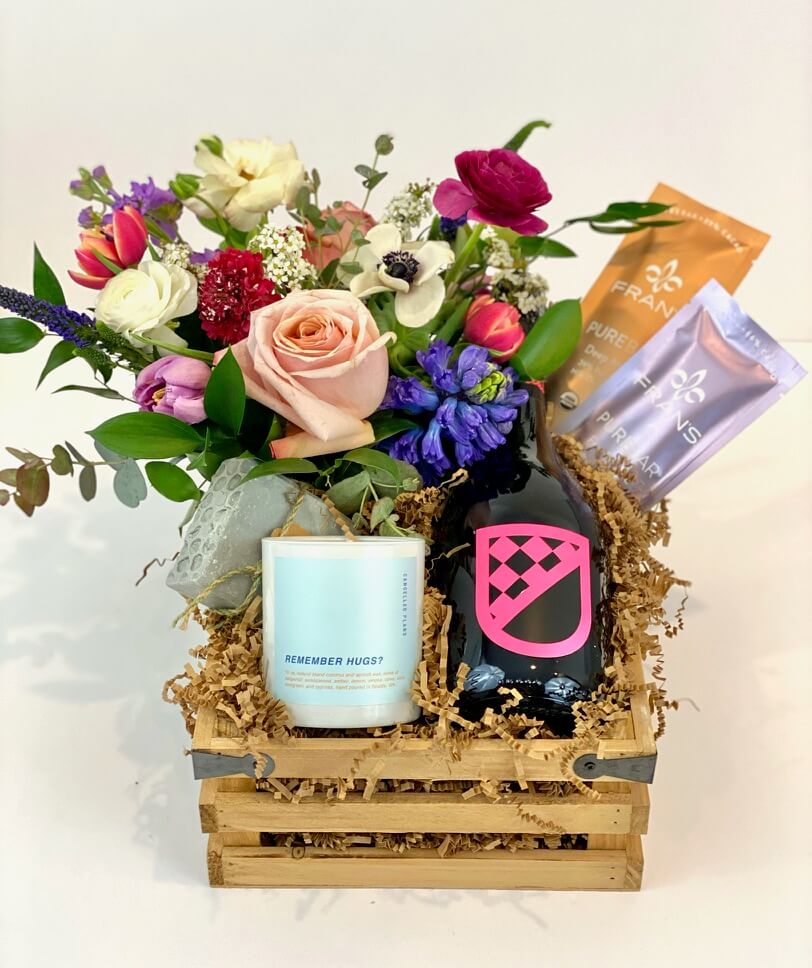 We are also offering "Everlasting Memories" which is a preserved floral and a perfect reminder of a special loved one lost. We've designed a lovely gesture of a memory for someone special in your life. A single preserved rose (lasts forever) is nestled in the softest white sand with added accents of bunny tail and dried eucalyptus. This glass globe can sit on a table top or be hung with the blush silk ribbon included.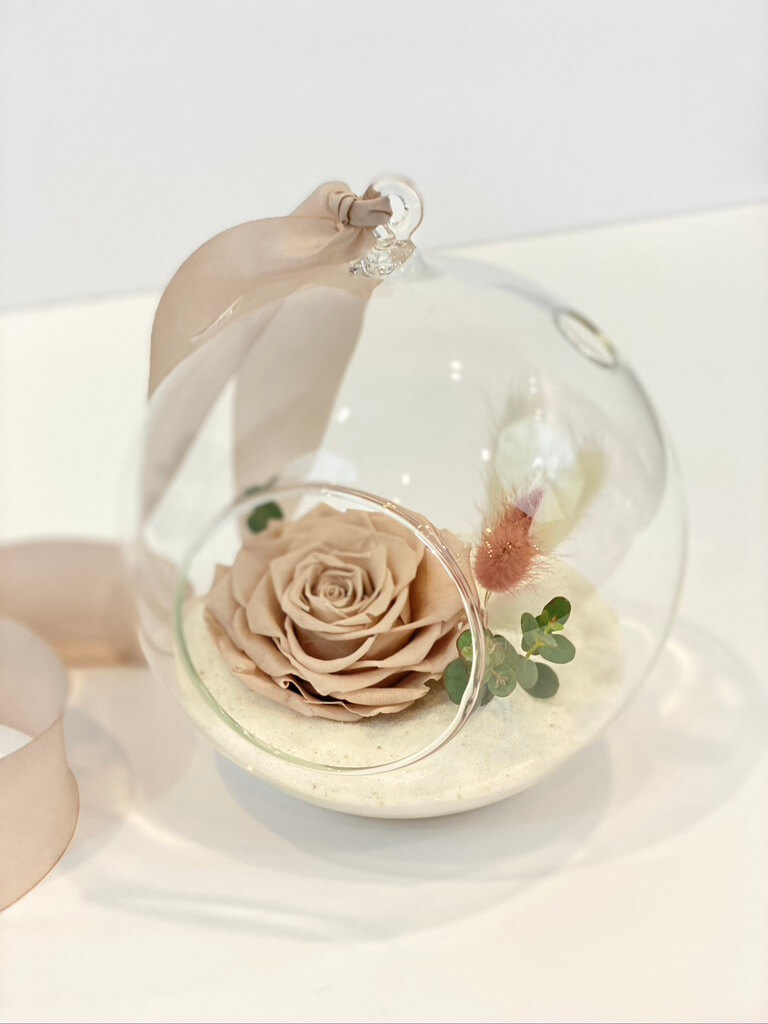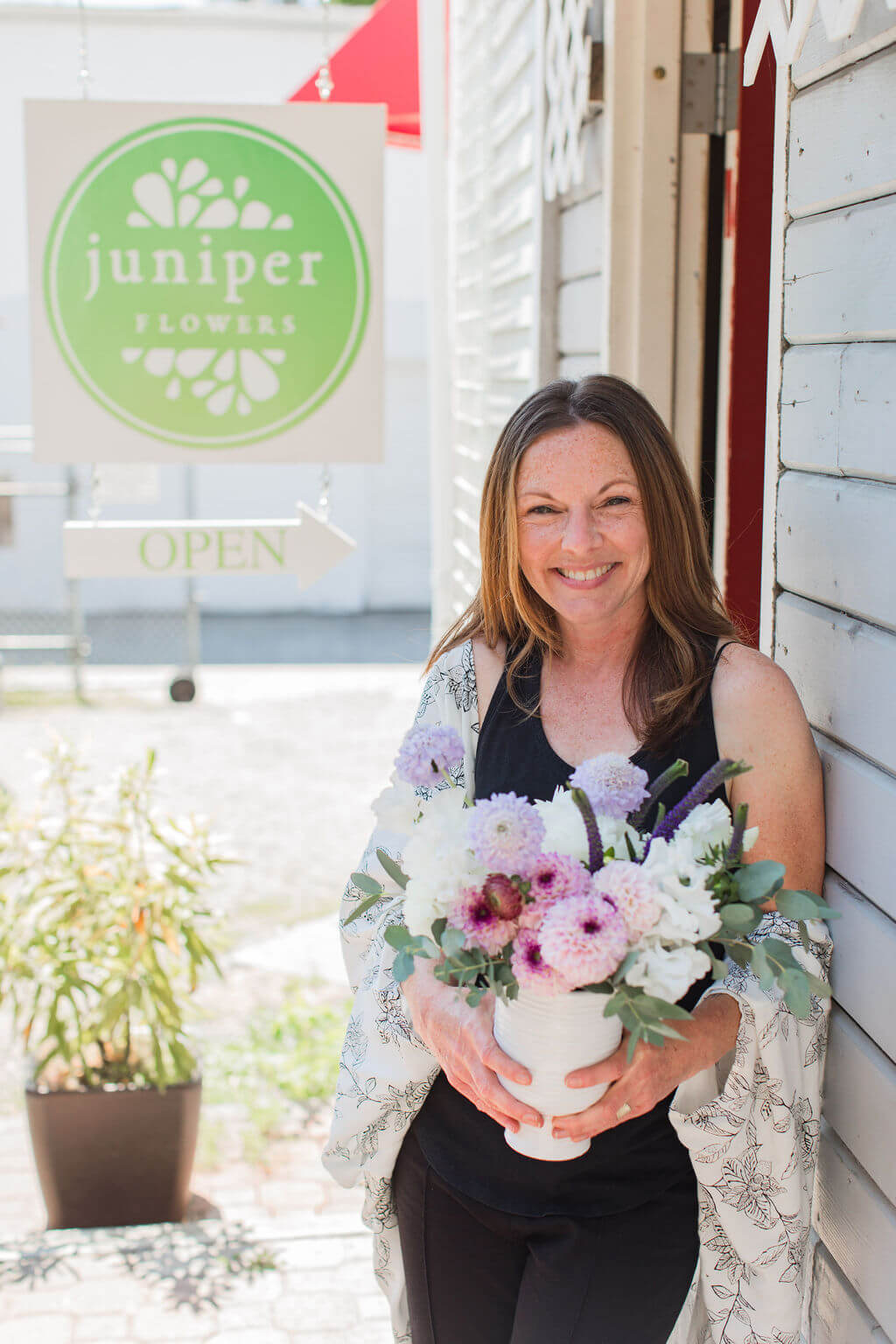 The shop will be open extended hours on Saturday and Sunday from 9am-5pm.
We will be delivering for Mother's Day on Fri/Sat/Sun May 7,8, and 9
---