MOTHER'S DAY ~ MAY 10
Holidays & Occasions
---
Delivering Saturday/Sunday May 9 & 10
for Mother's Day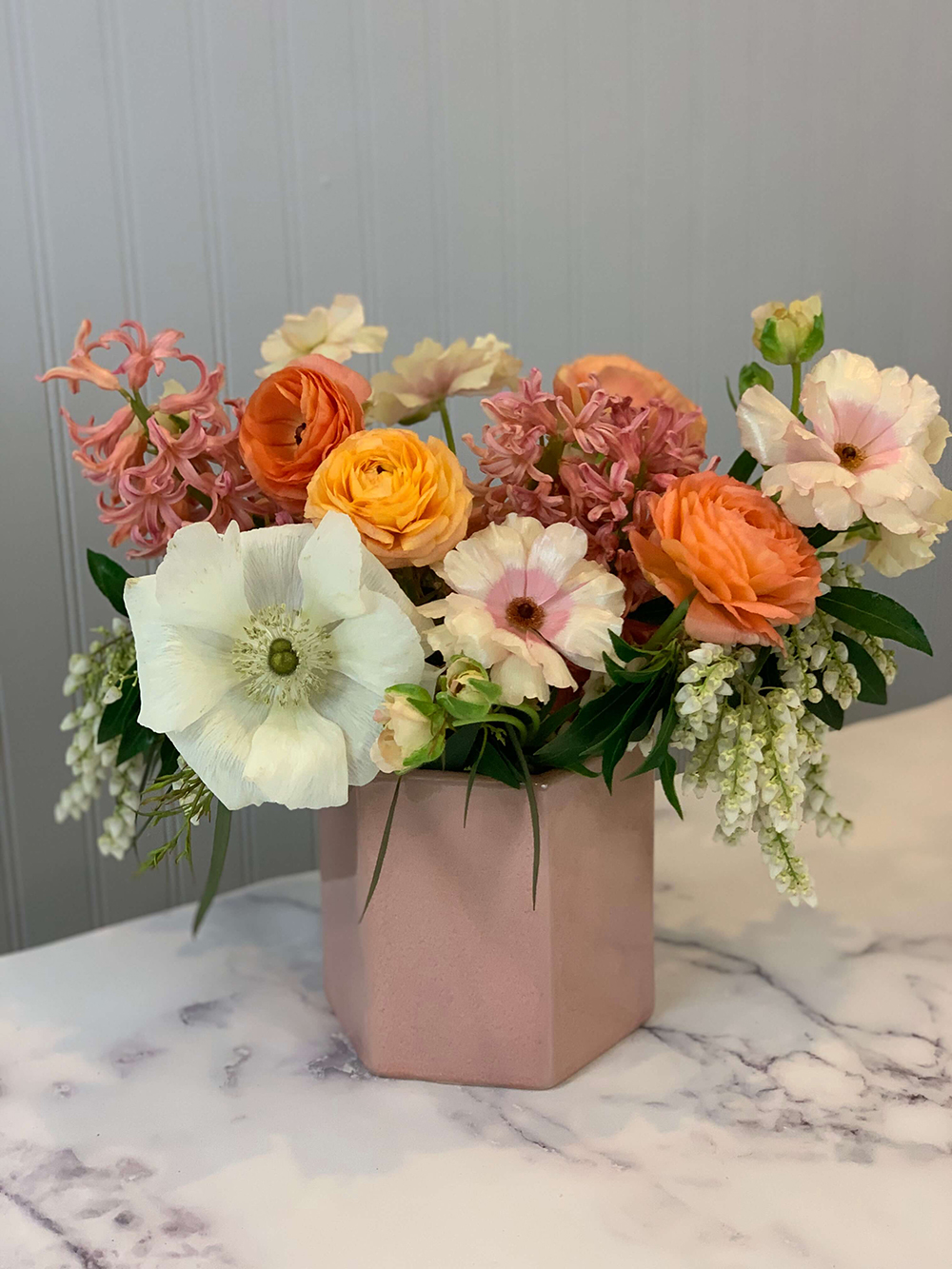 Pictured above CORAL REEF, starting at $95.00

In addition to beautiful florals we also have luxurious gift items!
GIFT CRATES
Our gift boxes have always been designed with carefully selected and researched products. From our luxurious soaps from Stella Marie Soap Co., flax and lavender relaxing eye pillows by designer Kara Muise, Hand crafted candles from Thompson & Cloud, Joe Chocolate Co., and letterpress cards from Dahlia Press.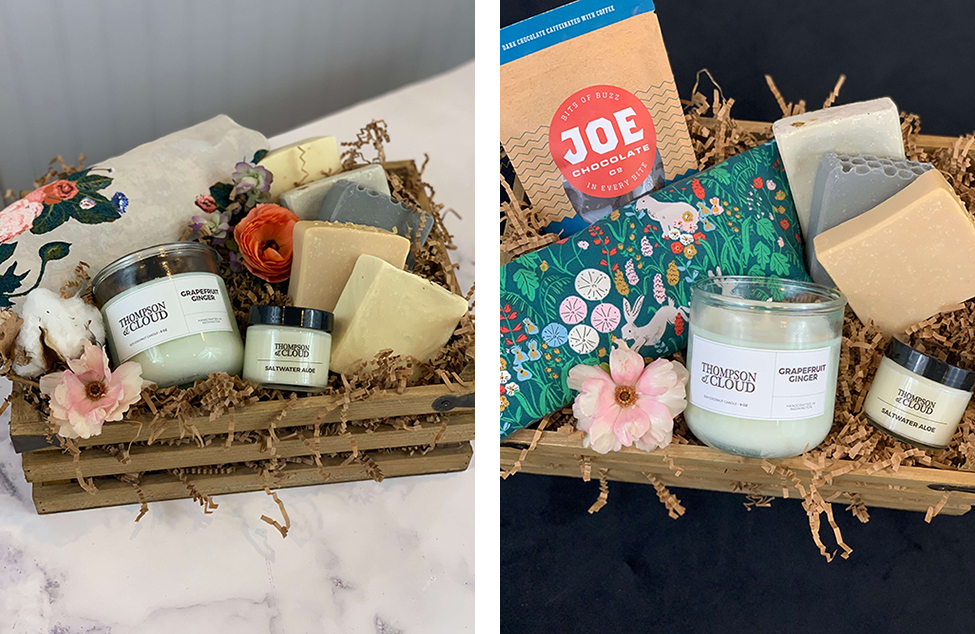 We always add a few fresh and/or dried flower blooms to every gift crate
NEW ITEMS
We've teamed up with local business Altar Tattoo who has some fabulous products that are perfect additions to our florals!

"Twice Beautiful" combines one of our floral arrangements or hand tied bouquets (no vase) with the luxurious lotion from Olivine "You are Beautiful". This is a beautiful 72% organic lotion, packaged in an 8 oz glass bottle with a black pump. It says You Are Beautiful on the front as a reminder to tell yourself that every day. Each lotion comes with a beautifully handcrafted wooden tag that says: You Are LOVED, ADORED, BEAUTIFUL, AMAZING, MAGICAL....Perfect for hanging on your mirror, in your car, in the kitchen, pretty much everywhere! You might need more than one.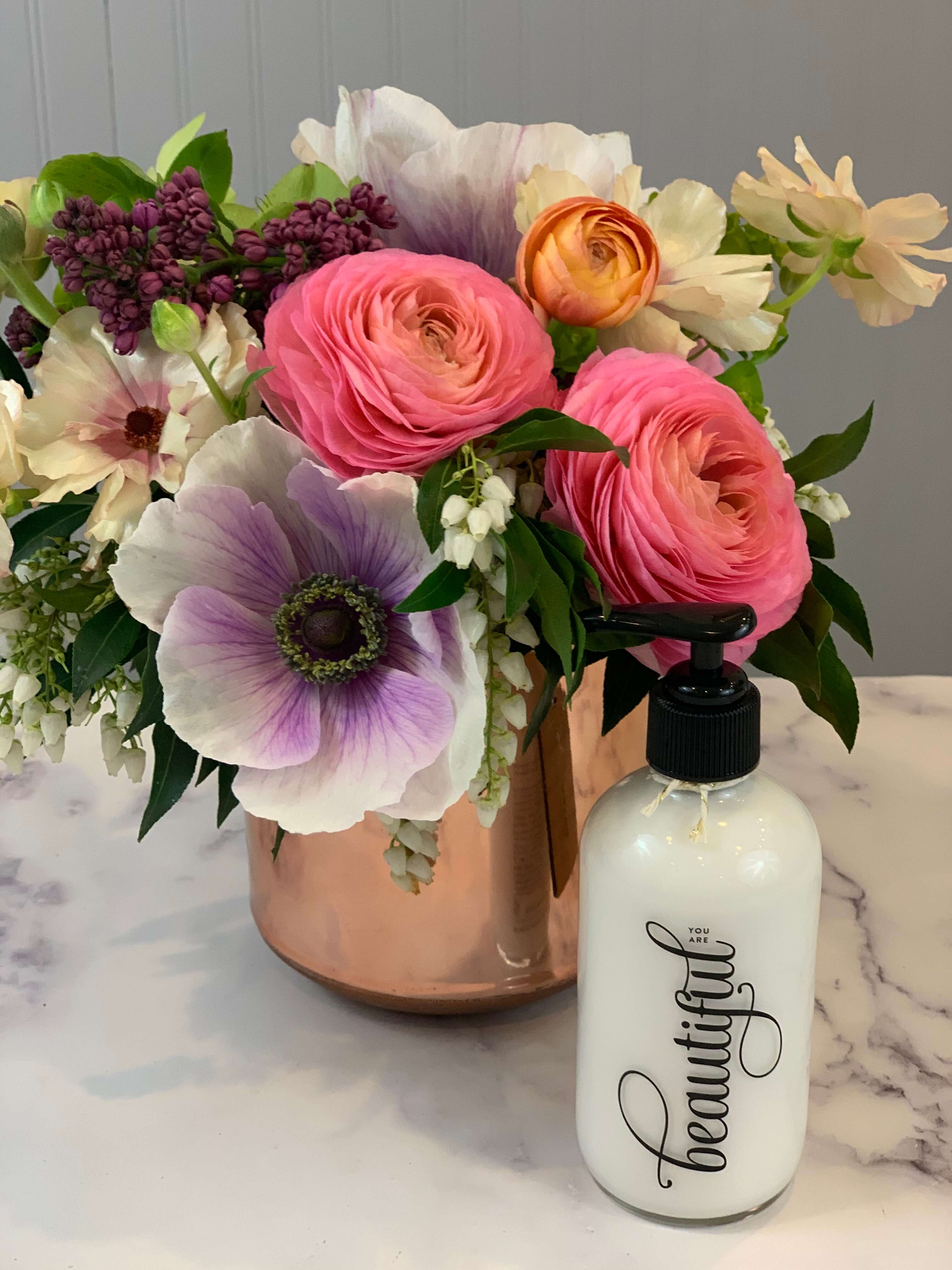 Spring has brought an abundance of striking flowers as shown in our floral offerings.
Butterfly ranunculus! Many folks have never seen this flower. Its a beauty with its waxy looking petals and long life span. There are long and short laterals on every stem adding variety and depth when designing.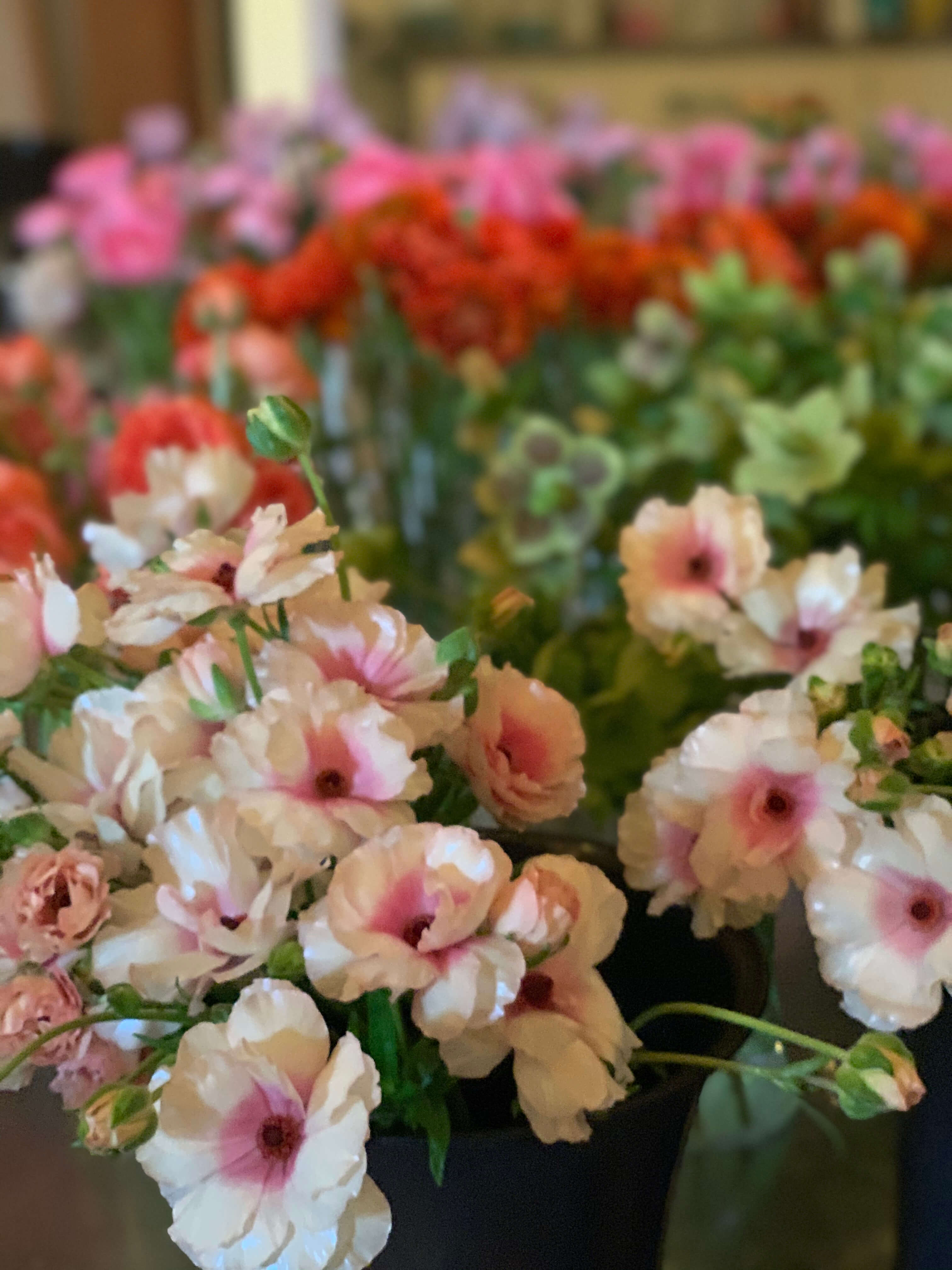 Peonies! They become my favorite in the Spring (replacing my real favorite which is the ranunculus) But guess what?! We've got both included in our seasonal designs. And while we are on the subject of

Hellebores! These are known in some parts as the Christmas rose. Planted in the yard they bloom Feb.-May These novel stems are generally two toned in some semblance of mauve and green ranging from dramatic to subtle in color fluctuation.
Lilac, the beloved lilac. In all its beauty (however makes owner Jean Louise sneeze her head off). Many many small blooms all compact and snuggled in tight together make up these remarkable "chunky" showstoppers!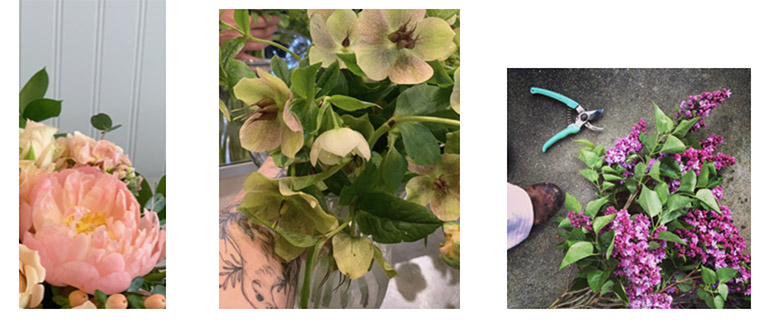 Ranunculus - their saturated colors and high petal count make them go on and on for weeks, need I go on….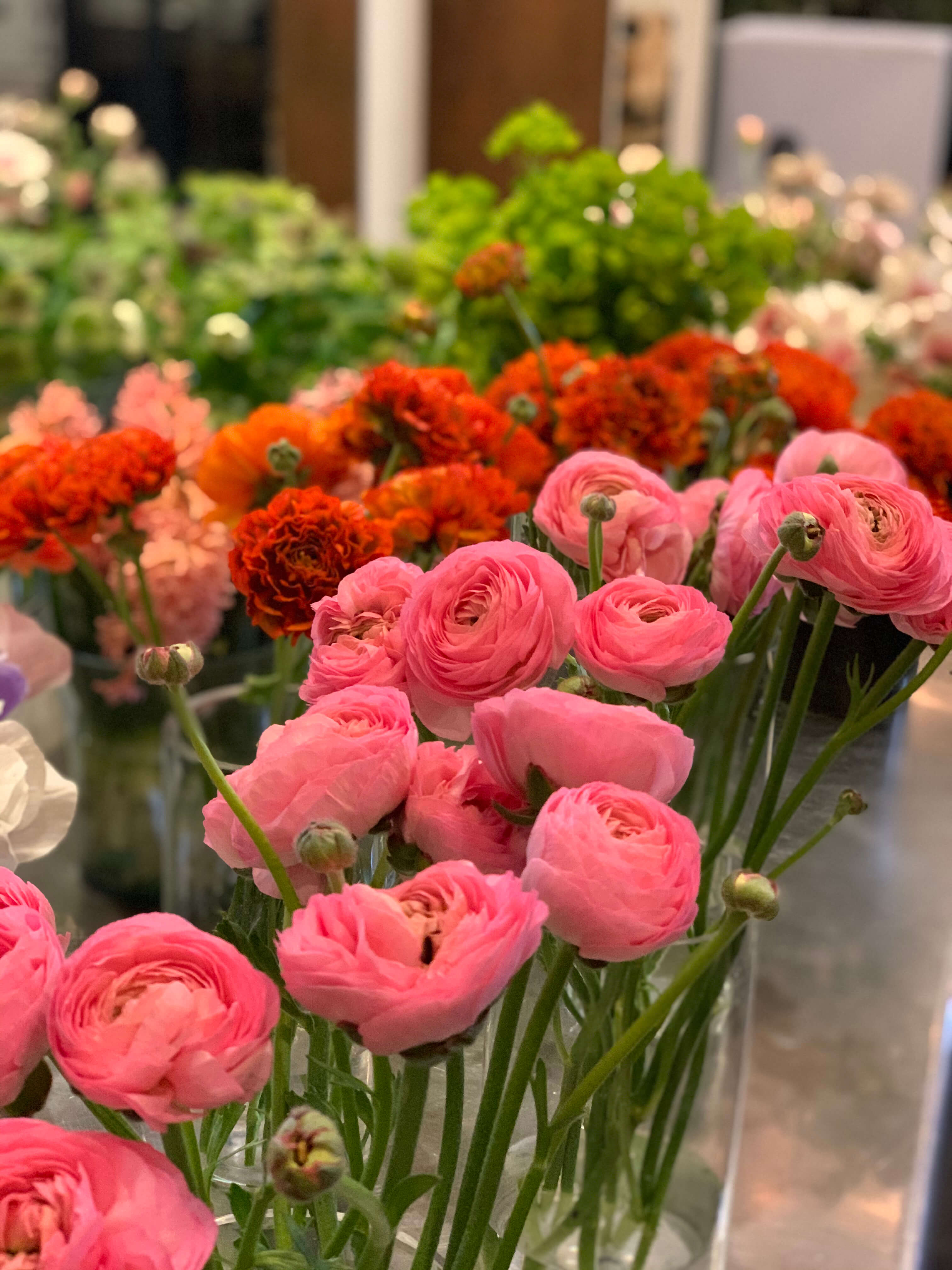 Anemones - they look at you with whimsy behind that single black eye of theirs! (sometimes its black, sometimes yellow) either way they will win the staring contest! Below are monochromatic tones of purple anemones. Fun fact, these flowers keep growing after they have been cut from the plant!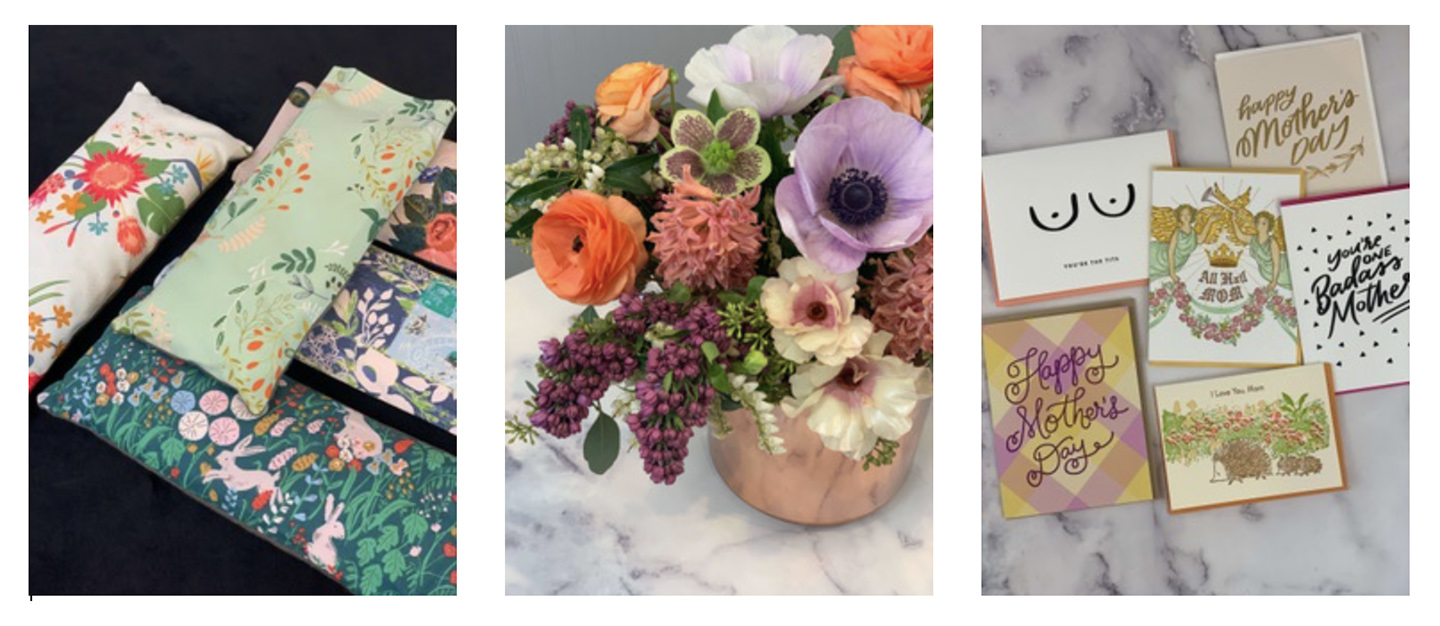 However you choose to celebrate, be it with a floral, gift crate, phone call or zoom meeting we hope you make it extra special!
---