Having a Party? Expert floral designers can help!
Events & Weddings
---
Planning a party does take time, however, it doesn't need to be stressful or create chaos in your life. Hiring experts to help is generally a good idea. Figuring out what you want your guests to get out of the evening is key. Many hosts opt for good food and drinks, possibly music and dancing as well. Sometimes an interactive event is requested. We have designed "flower bars" where guests can choose their own flowers to be wrapped up and be taken home. Or flowers chosen to be made into flower crowns on site for guests to wear.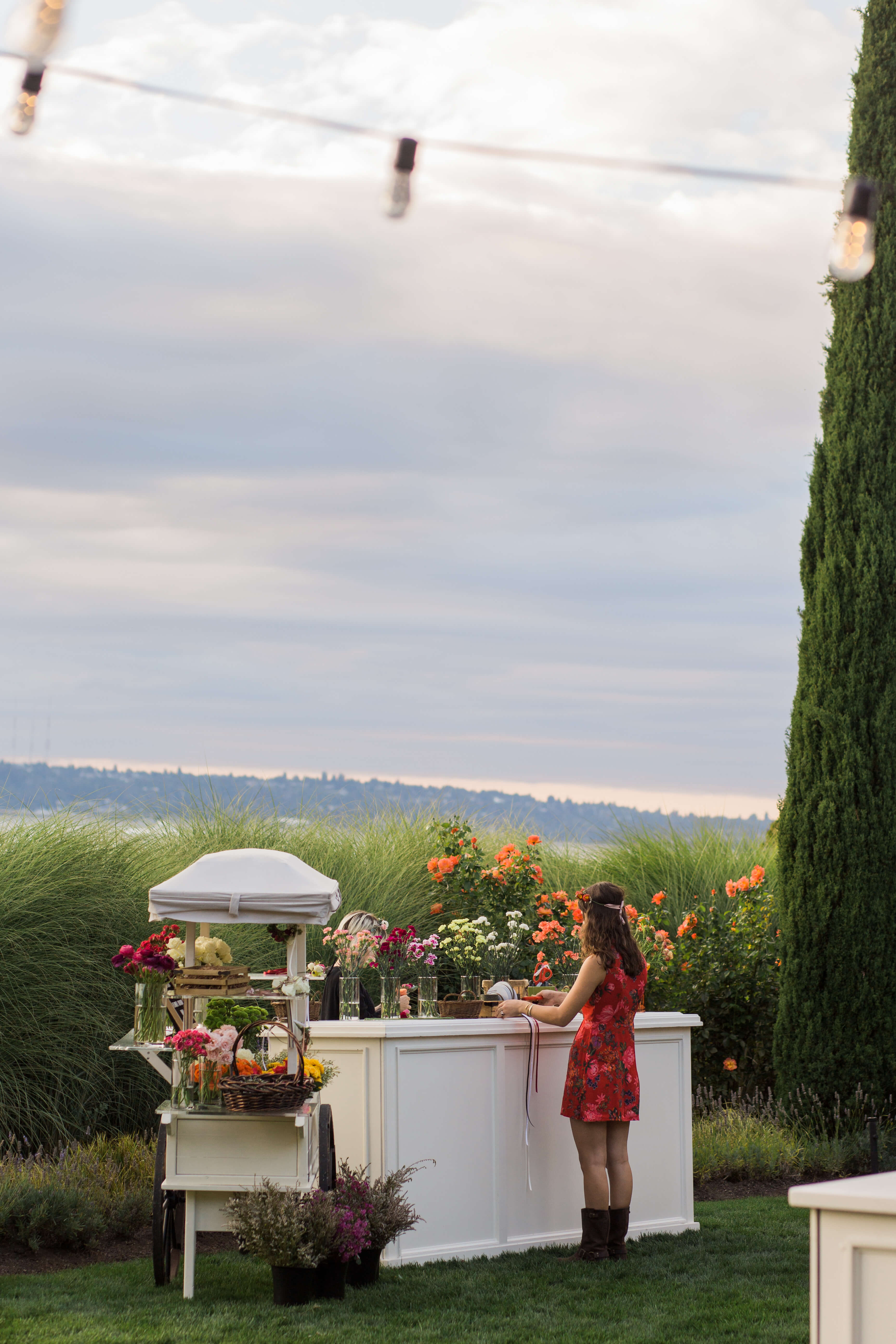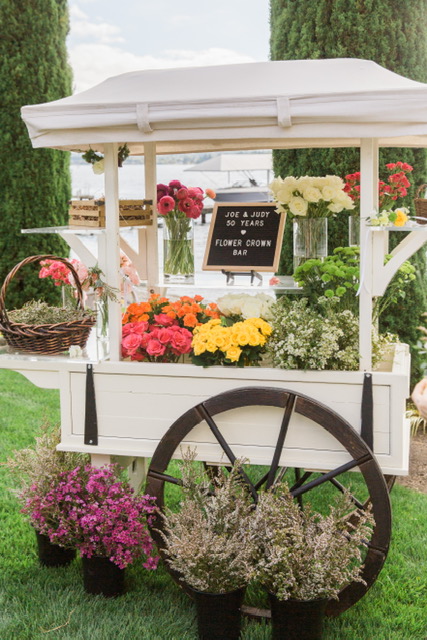 We are experts when it comes to flowers. Knowing what's in season, what color palette will look best according to the decor of your home or event venue. We take all factors into consideration such as table linen colors, size of tables, interior design style, etc. We'll ask all the pertinent questions needed to ensure you get the best quality and value for your budget and how much of a statement you'd like to make.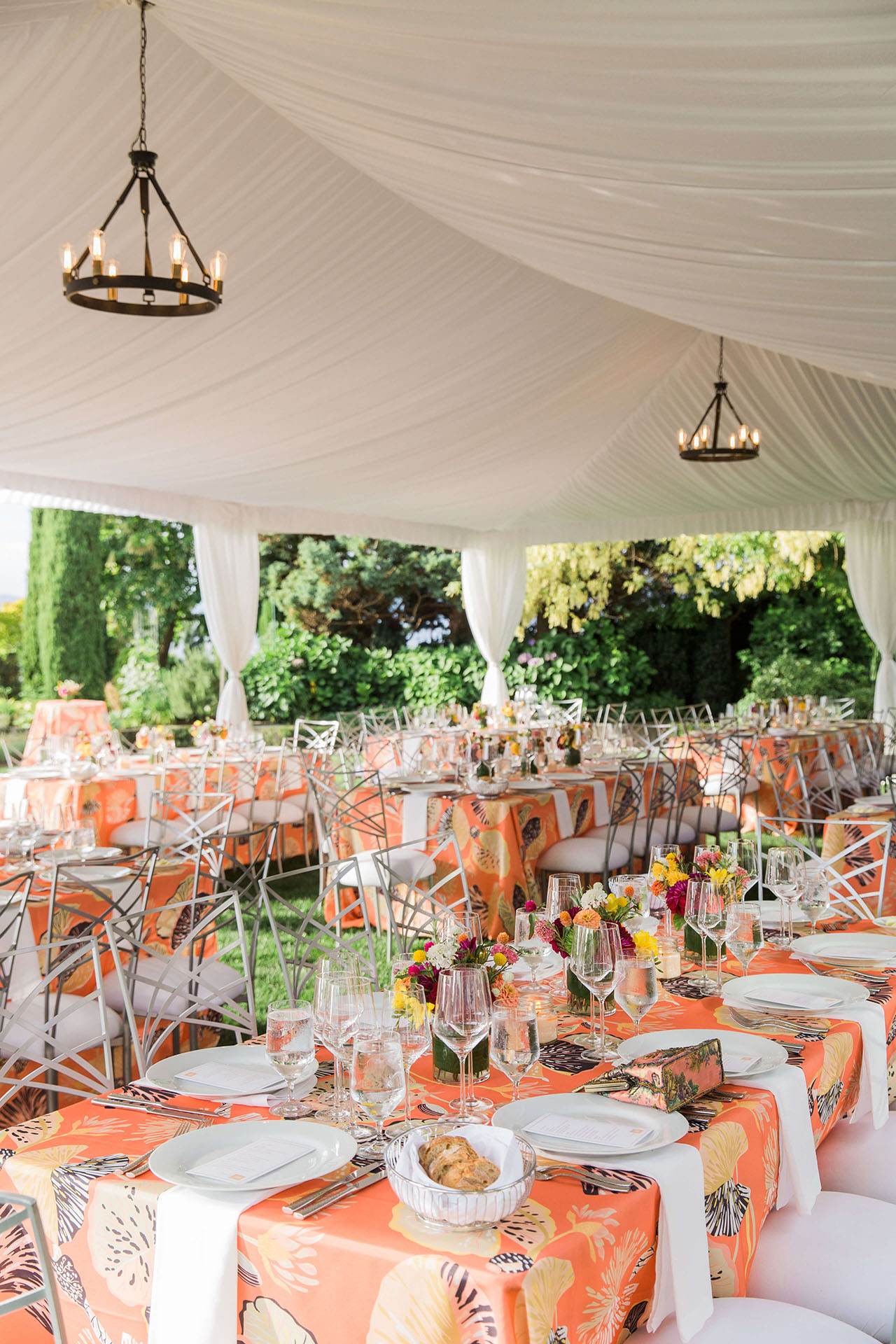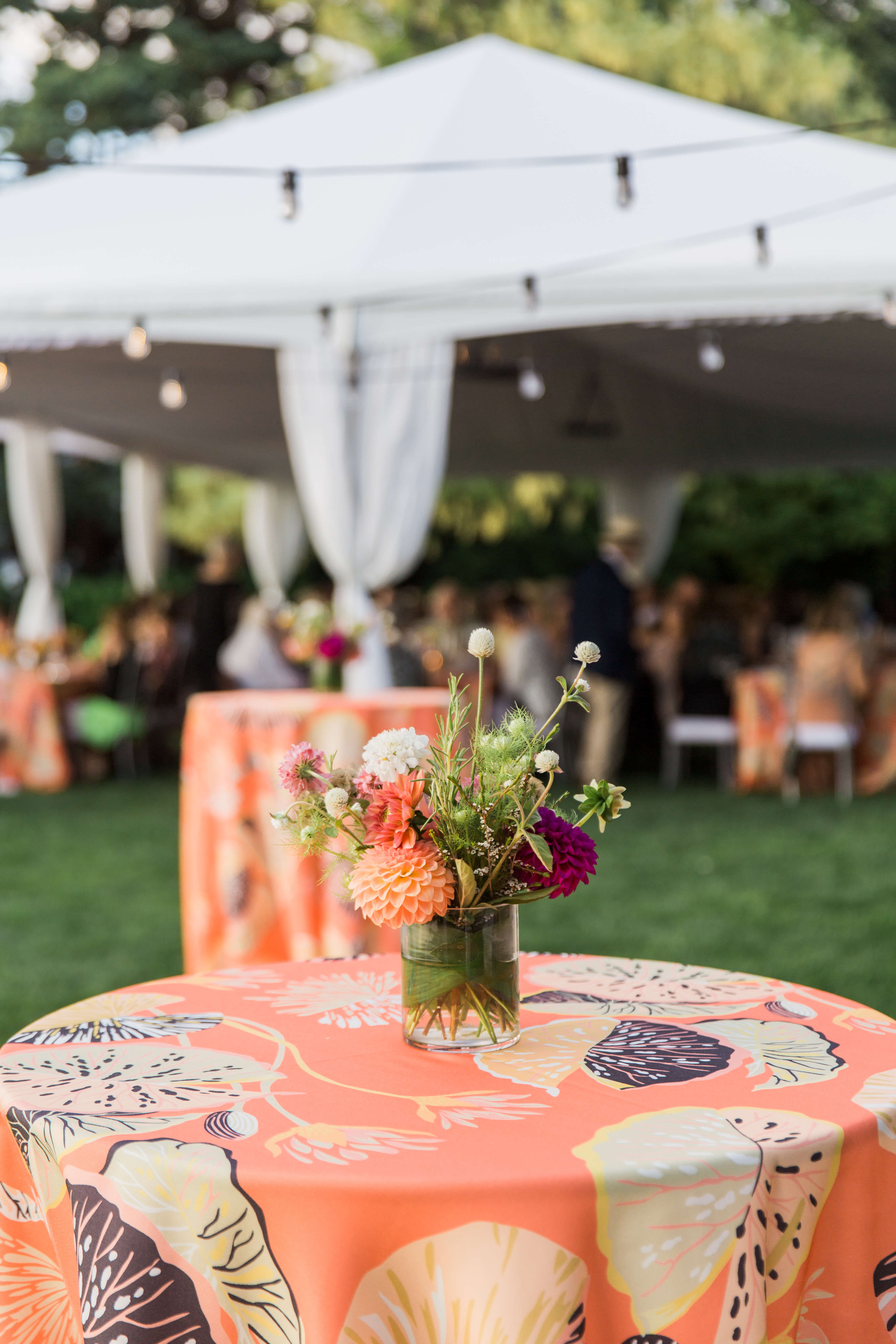 We chose dahlias in bright fuchsia and apricot tones to match the table linens above. Added accents of pale pink, green and white were key to bringing in a bit more texture and fragrance to the event. Rosemary is a wonderful herb that is very long lasting when used in flower arrangements. We also use small pieces as each guest place setting when something extra is needed to make the event special. Rosemary in vintage flower language stands for Remembrance so that is a very special touch for weddings and memorials.
Lastly, communication is key. Let us know your budget and we can help decide what areas should be the focus and what areas can be scaled back.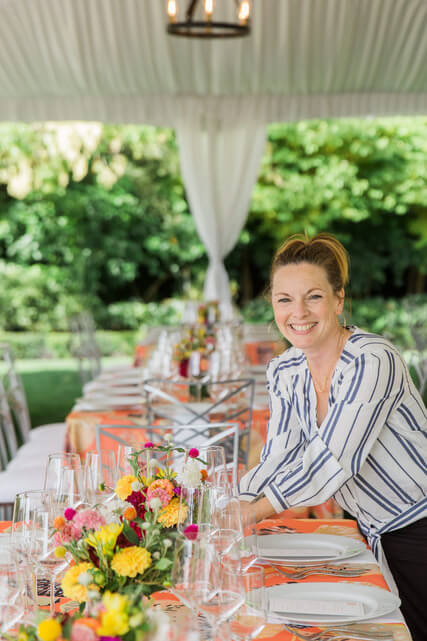 Now that weddings and events are back, we are looking forward to helping you celebrate again! All of the photos above were taken by Stephanie Cristalli Photography at a private residence. Visit our website to view more events and to get a feel for our flower style. You can also request a quote here.
---