Gifting Made Easy
Seasonal Florals
---
We have wonderful gifts for every occasion!
Customize your gift crate with our selection of upscale and trendy red wines, sparkling rosé, and champagne! Some of our options include fresh flowers, green plants, wine, handmade soaps, Fran's Chocolates, relaxing lavender and flaxseed eye pillows, letterpress cards from Dahlia Press, and wonderfully scented candle from Cancelled Plans.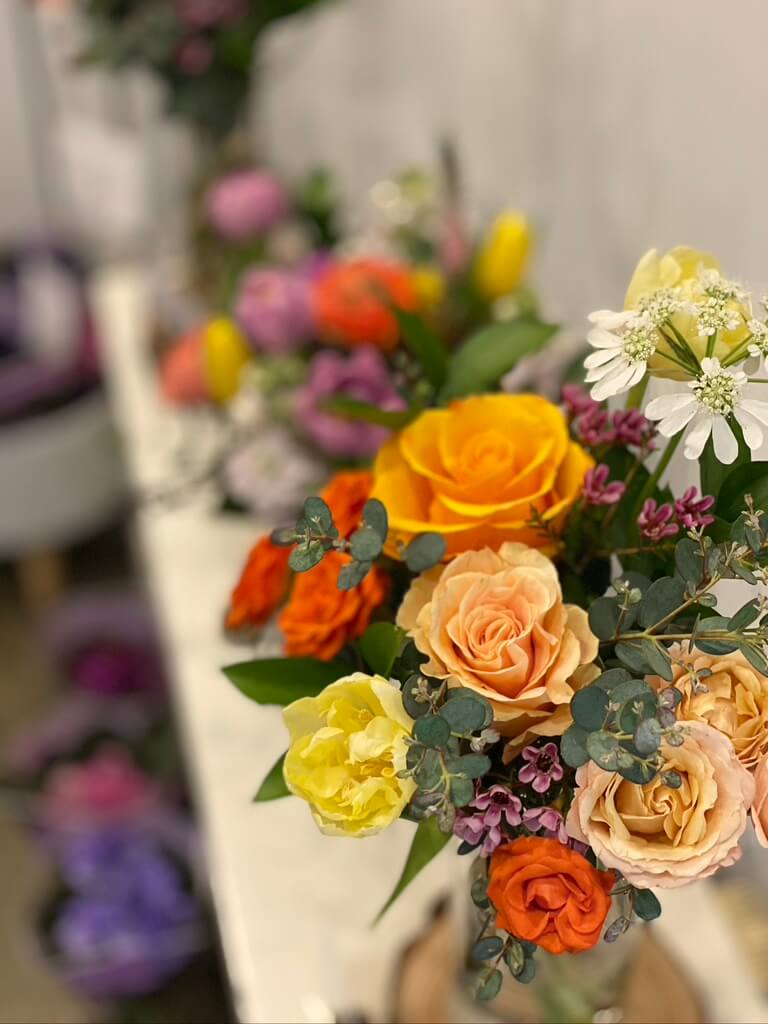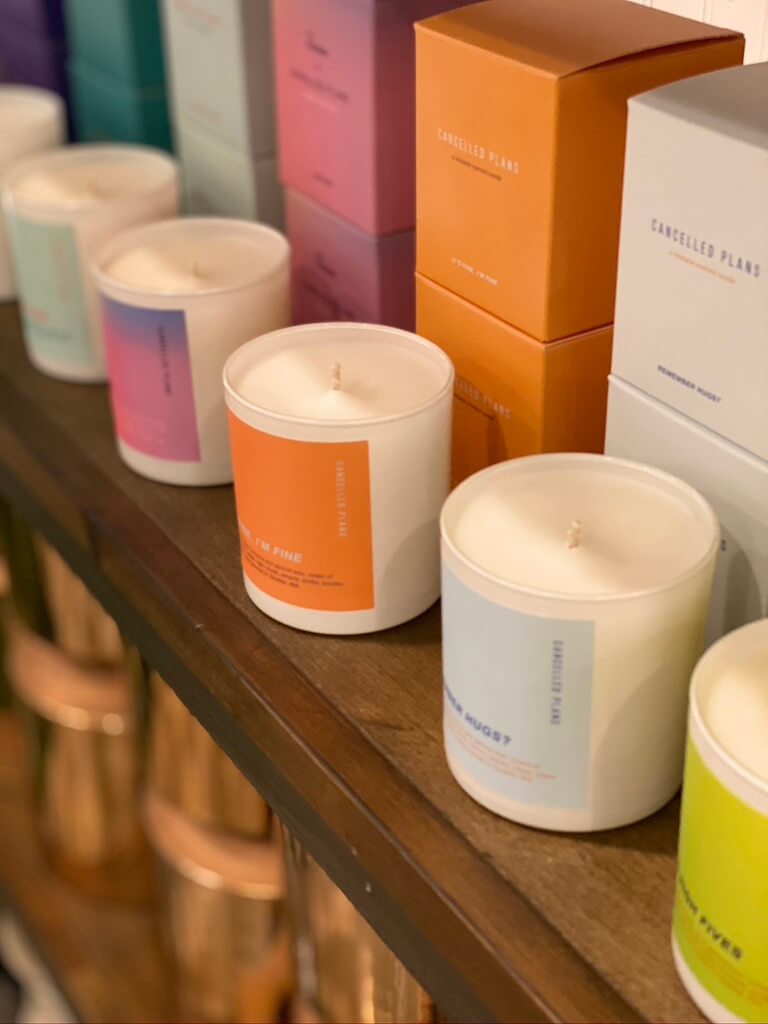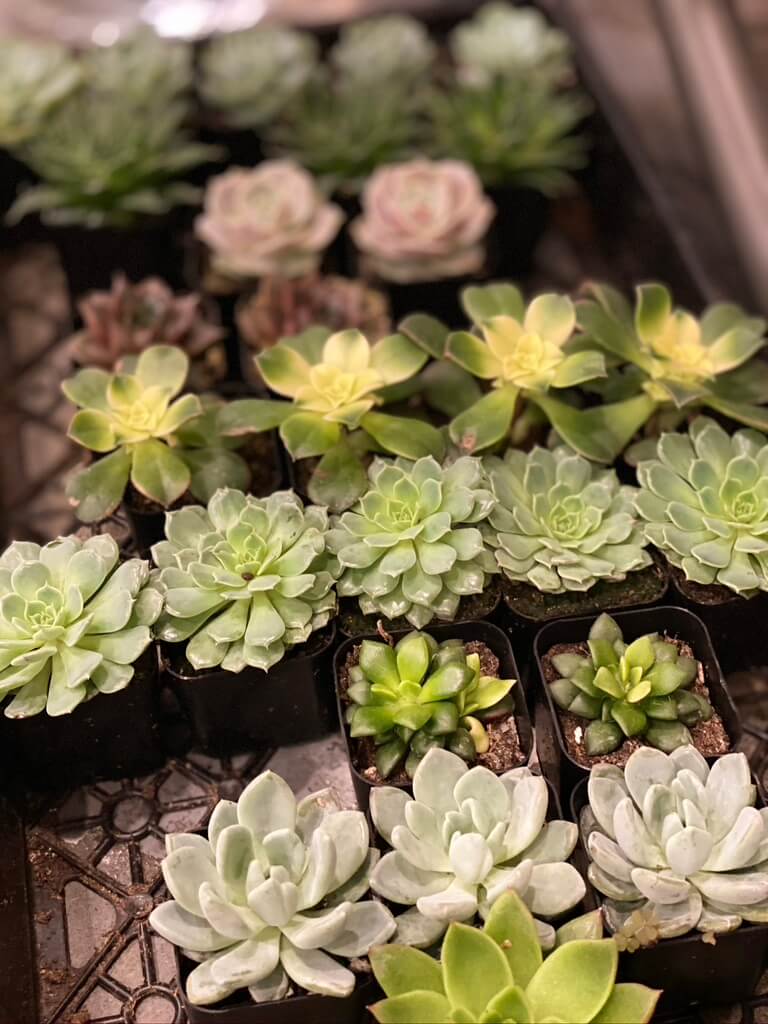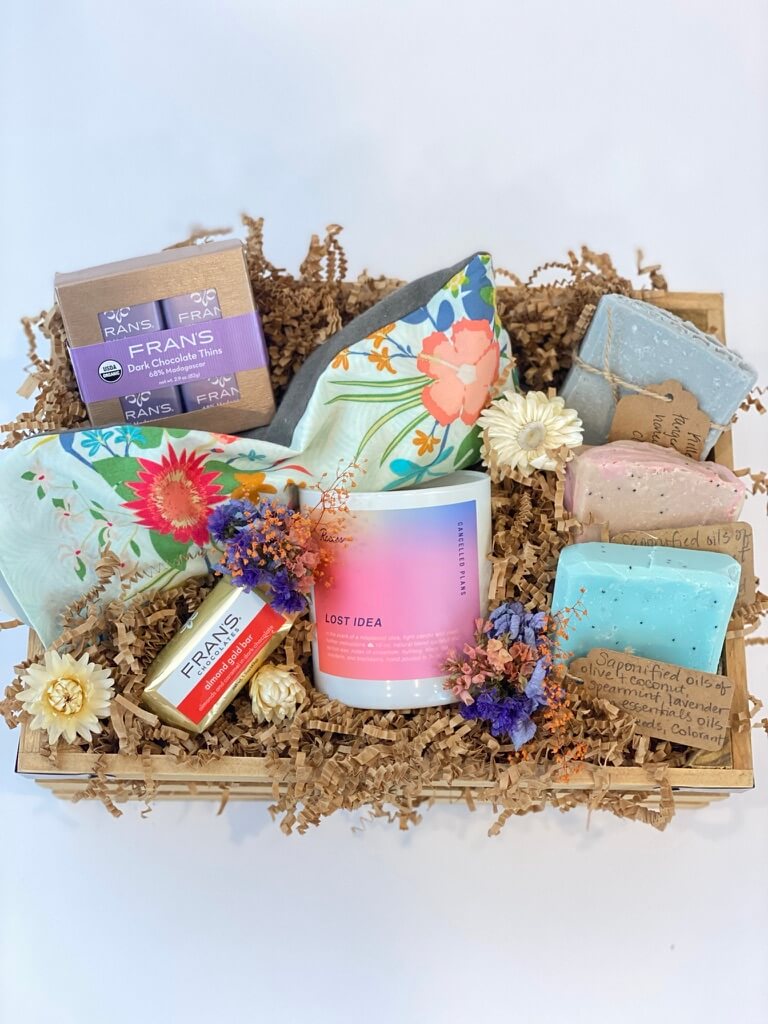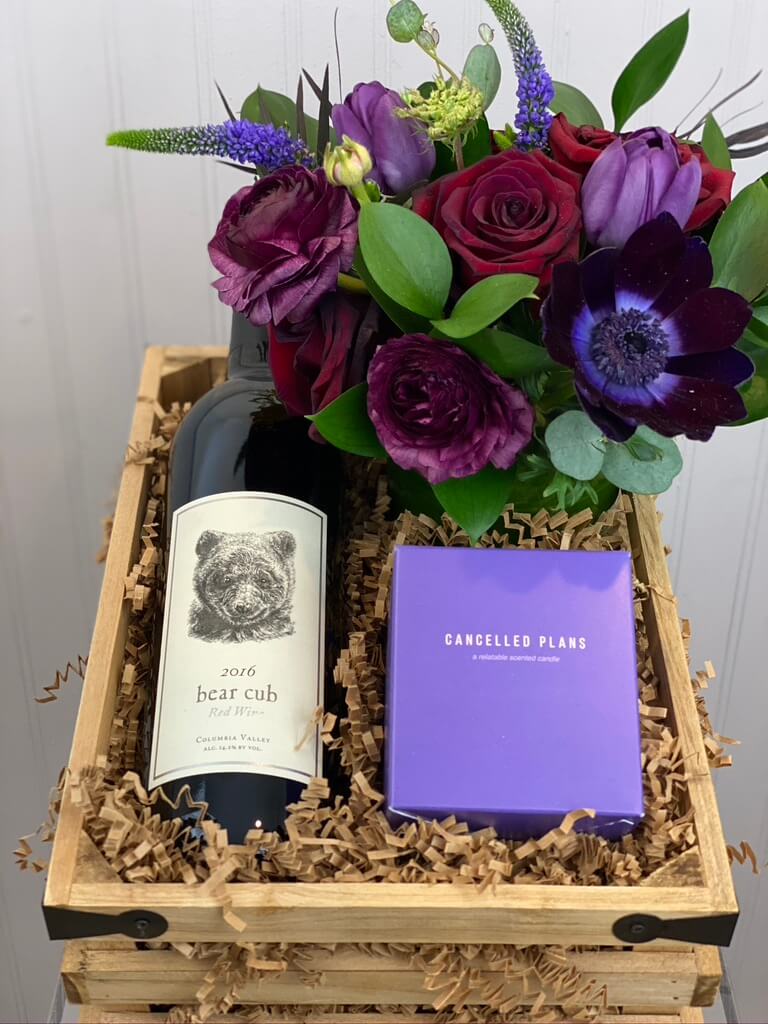 We will also be promoting our latest additions to the shop: Packaged Live Trees (mini) and Seed Grow Kits. These are a fun way to welcome Spring into your life. Get outside and plant some seeds with your family and enjoy the coming months of watching them grow!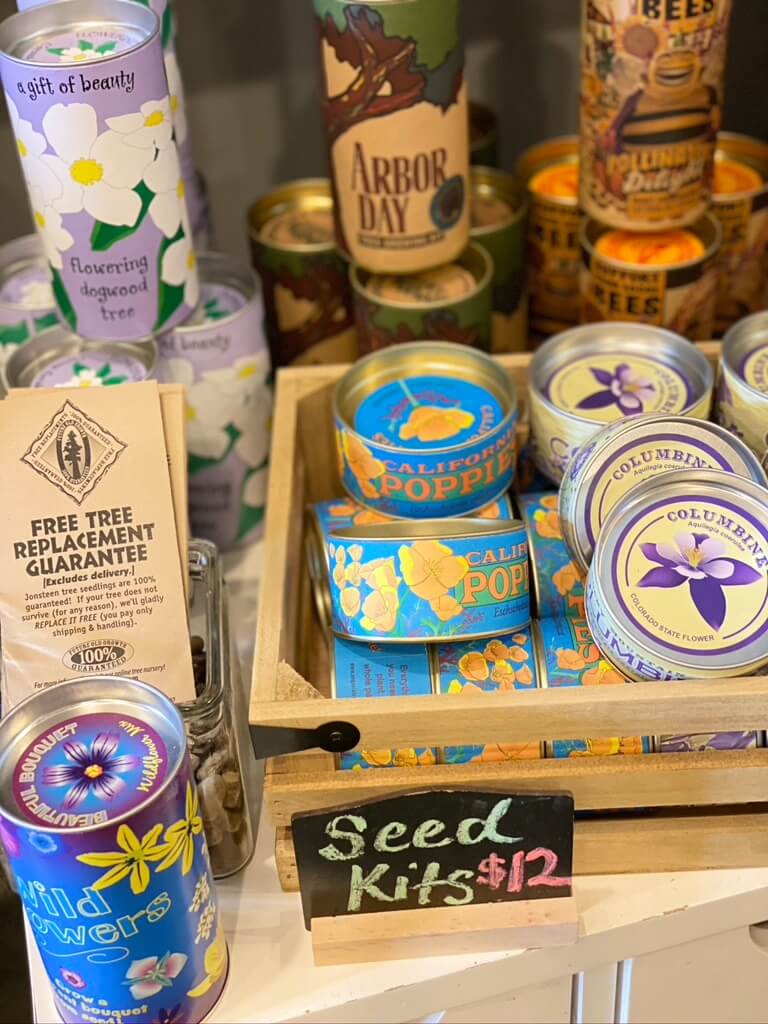 Earth Day is April 22 What can you do to lead a greener lifestyle? A few years back Juniper Flowers went foam free! What does that mean? We do not use floral foam - those squishy green blocks that hold water - they also are FULL of toxic chemicals that are harmful to fish and wildlife, streams, and humans! Check out this article about whats wrong with using this item that became instantly popular in the 1950's when it was invented by a company called Smithers-Oasis. The nasty truth here and here.
We design all our florals in WATER, just water. Keeping the water free from debris like leaves and other floaty particles is the best way to keep your flowers fresh. If you are designing on your own or putting a local bouquet into your own vase be sure to strip the leaves off the stems that will below the water level. Taking these few minutes will make your flowers live longer and will keep your water from looking dirty and with those unwanted floaters.
Be good to yourself, your community and your Earth!
Juniper Flowers is a full service flower shop with a brick and mortar location in the Fremont area 98103. We cater to folks who want an expression of floral art for any occasion and offer delivery 6 days a week and pick up 7 days a week. We also specialize in events and weddings both large and small, elopements, Bar and Bat Mitzvahs and anything else you want flowers and decor to enhance! Juniper Flowers is a woman owned business that was founded in 2003 and welcomes all people into our flower community. We support Black, Indigenous, People of Color, and LGBTQIA+ We do not discriminate on the basis of race or religion or ANYTHING. We offer a wide variety of options in our store from the $3.00 flower to the $300.00 floral. And, fun fact: we love dogs! Leashed dogs (and cats- although a cat on a leash?) are welcome!
---