DESIGNING FROM HOME
Seasonal Florals
---
from the pages of Jean Louise's personal journal....
Valentine's Day had come and gone with an amazing turnout of fresh product, new customers, returning clients and overall JUST PLAIN FUN! We'd done a pop-up shop at Theo Chocolate which was a great collaboration as they are just around the corner from us. As we celebrated a beautiful newly designed website and showcased an array of unique and locally sourced product, my Juniper team was excited to ramp up the pace at which the business was growing. The website with alluring and professional photos of our florals, real weddings and events was doing what we'd hoped : gaining momentum, reaching a greater audience and in general moving our shop up in the ranks...SUCCESS!
It was March 2nd when things took a turn...Suddenly emails about upcoming events and weddings regarding possible cancellations flooded our inbox. As each day went by, what were cautious questions and what ifs turned into confusion, panic and a level of intensity reaching 100%.
Events cancelled. Weddings postponed. However daily orders increased as we grew closer to the Government mandated temporary closure of our shop. We reached out to the public to get as many deliveries done as we could before March 25. And you responded. We closed that Wednesday with about 7 stems of random flowers left and a heart full of gratitude. I changed the voicemail, posted a sign on the door, updated social media and our website with temporary closure messages and went home. And cried.
TODAY IS A NEW DAY
I'm not going to lie, it was a tough transition. It took 12 days of mood swings, anxiety, and sadness. I could not wrap my head around how I was going to work from home. I had wedding couples to contact and contracts to amend; these things were the easiest actually. It was more of a lifestyle change, a balance, home life/work life/on-line school learning curve for my 12 year old, and just fear of the unknown that overwhelmed me.
Then one day, I woke up refreshed and dare I say what felt like "happy". Figured I'd better roll with it while it lasts! Mike transferred a desk from our garage into the living room and I set up office; complete with orchid plant, succulent and a beach photo of my son on the desk.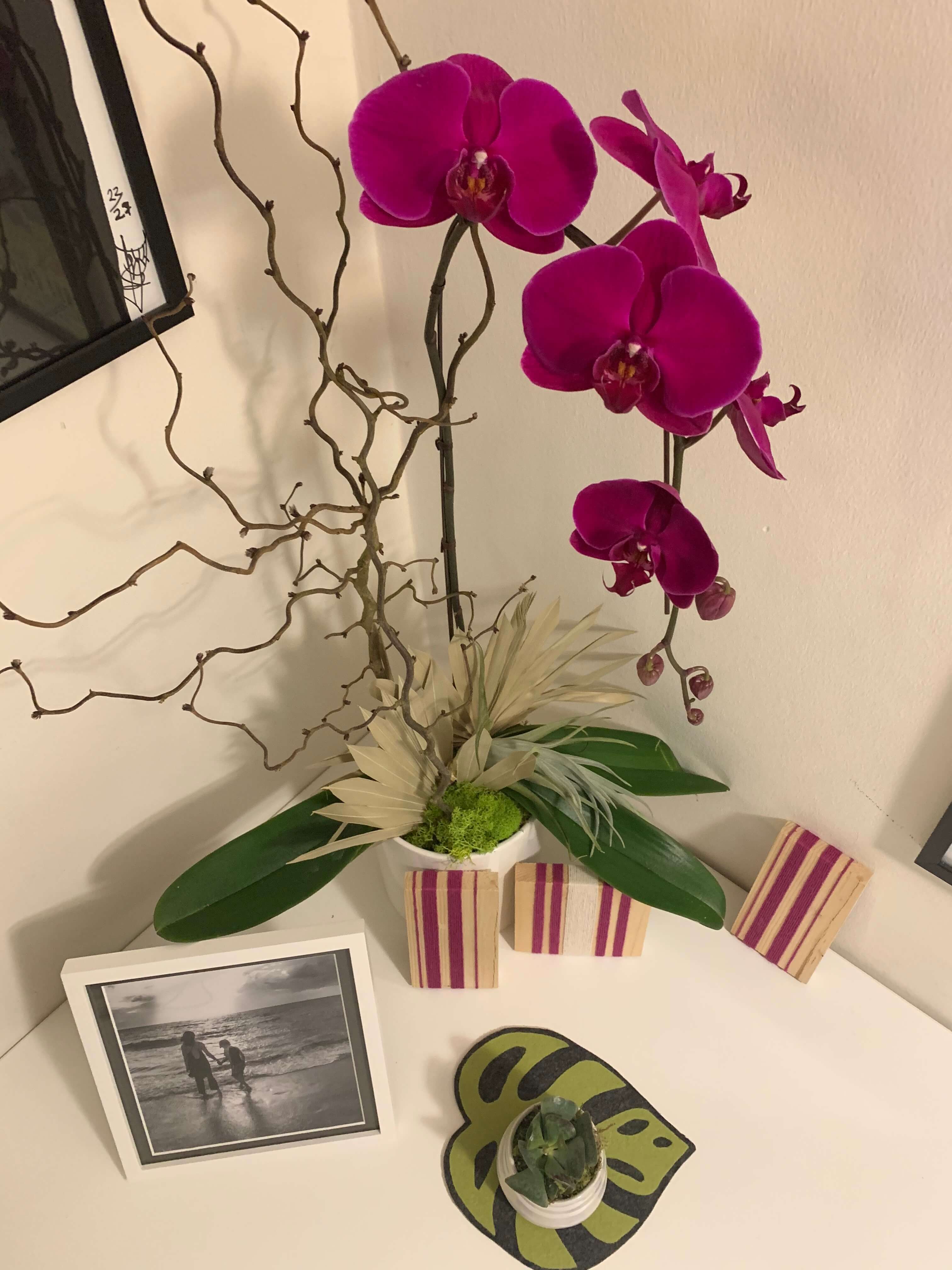 HOW DO I STAY CONNECTED
I needed to stay active on social media, needed to let everyone know we were still here, we ARE still here and that we MISS THEM! I decided to make some videos. I love designing, I love teaching, and had a desire to share this. The Seattle weather could not have cooperated any better. We were graced with sunny day after sunny day. I set up my ipad on the patio table in the backyard and got to work. What fun! And from that my series DESIGNING FROM HOME was born. Check it out on IG TV @juniper_flowers or on our YouTube channel. It is not the work of a prima-donna (no make-up, sweatshirt, messy hair), but one of a working creative trying to find balance and connection in a suddenly disconnected and isolated community.
We invite you to stay in touch friends, lets support each other during this unprecedented time. xo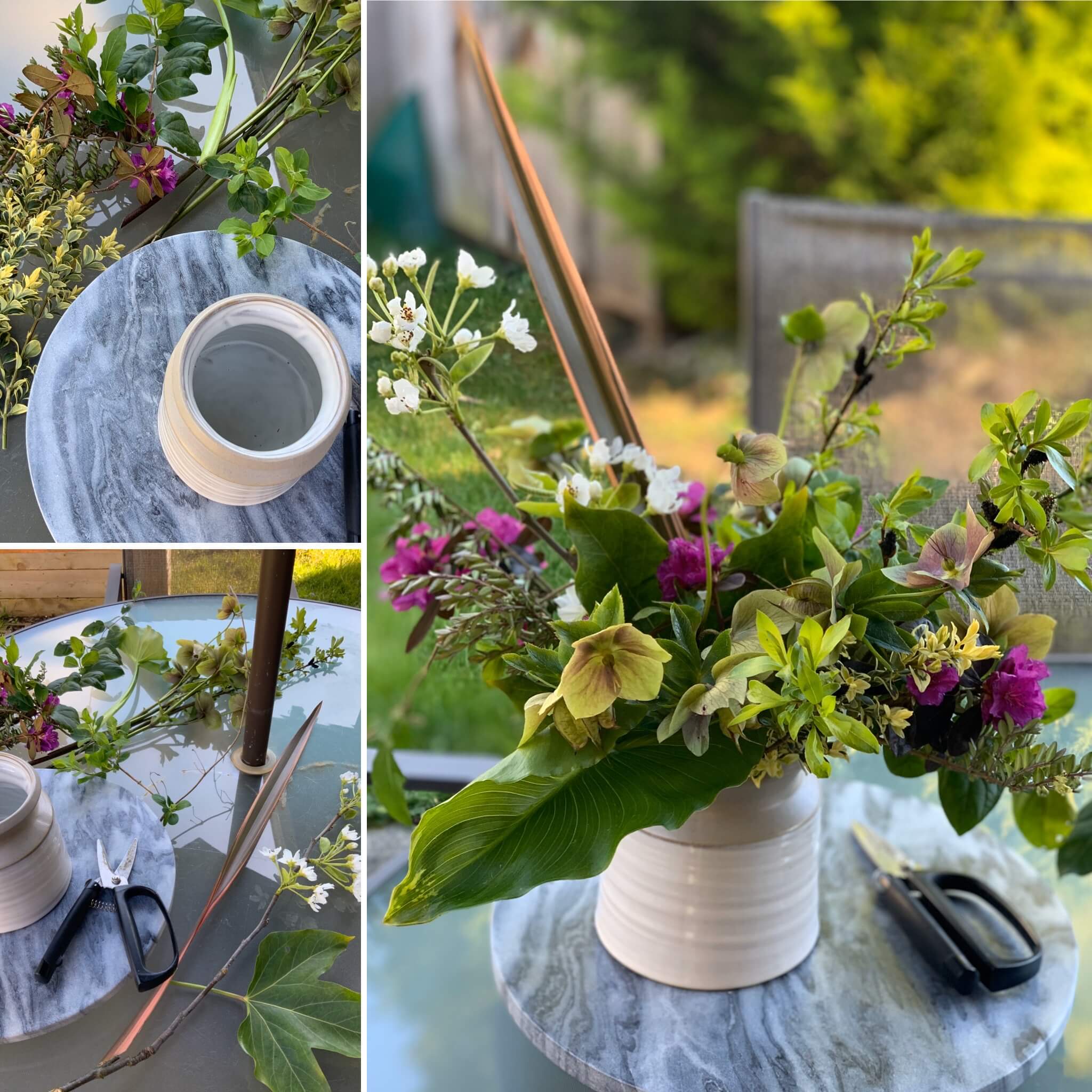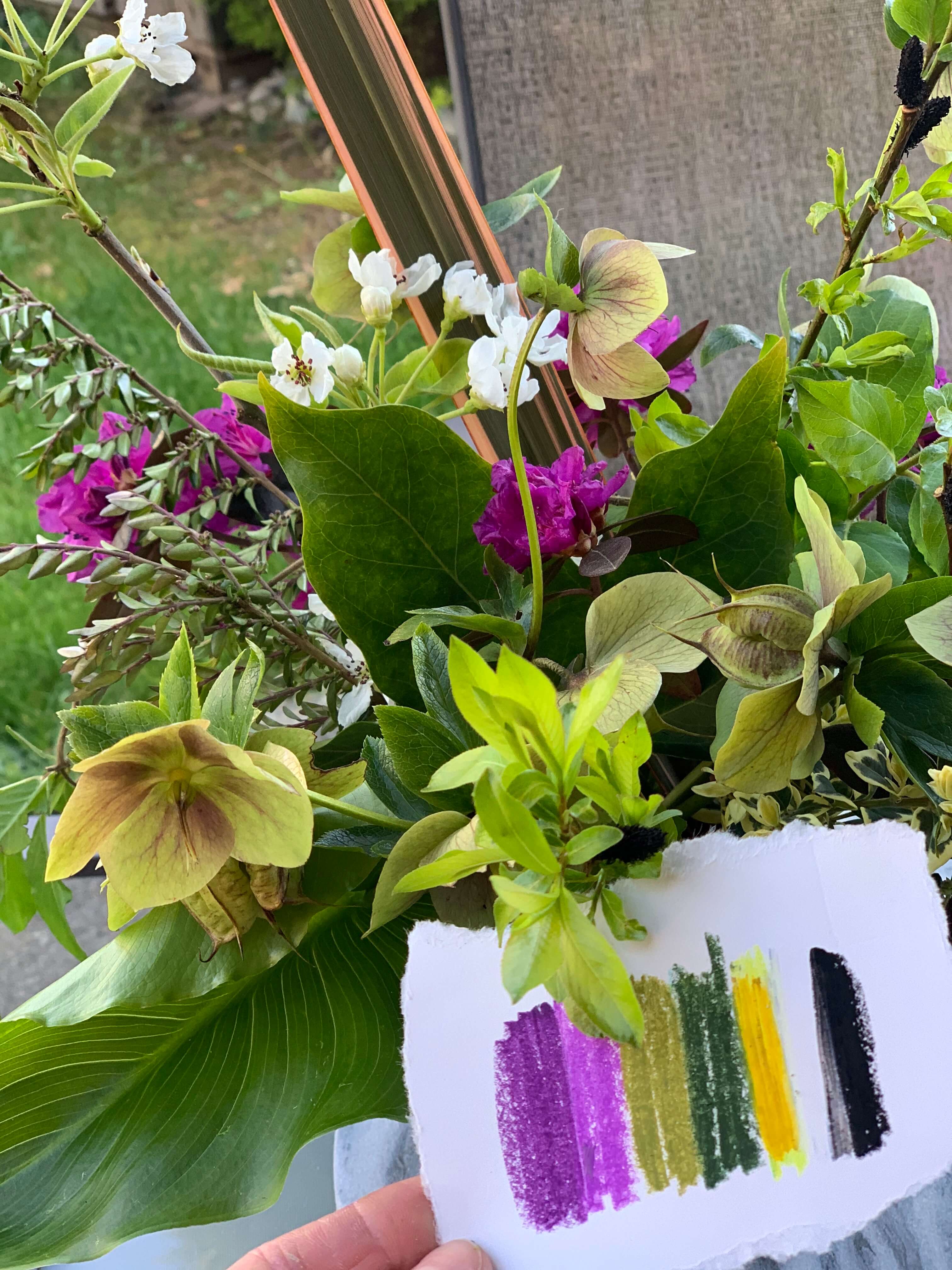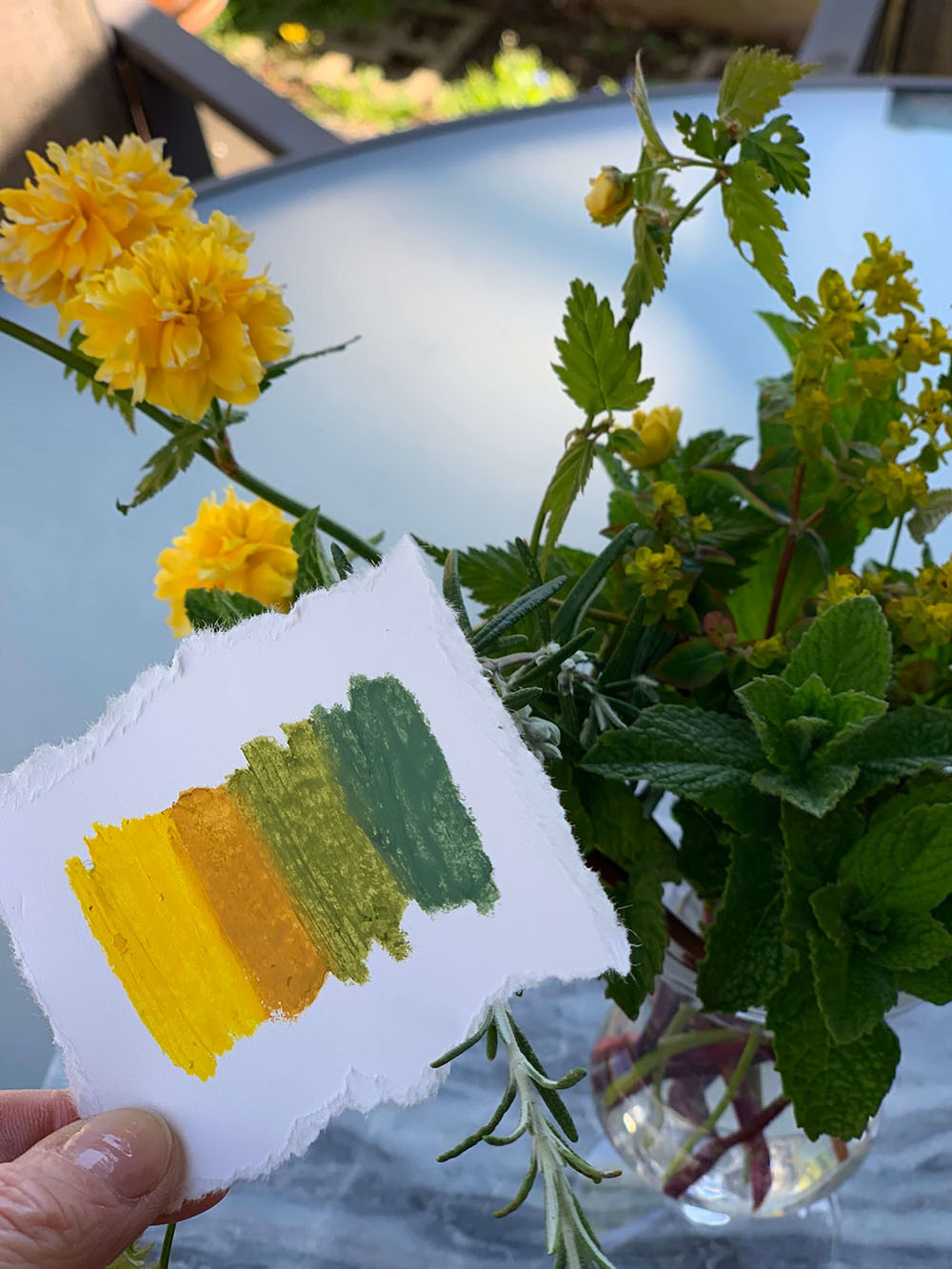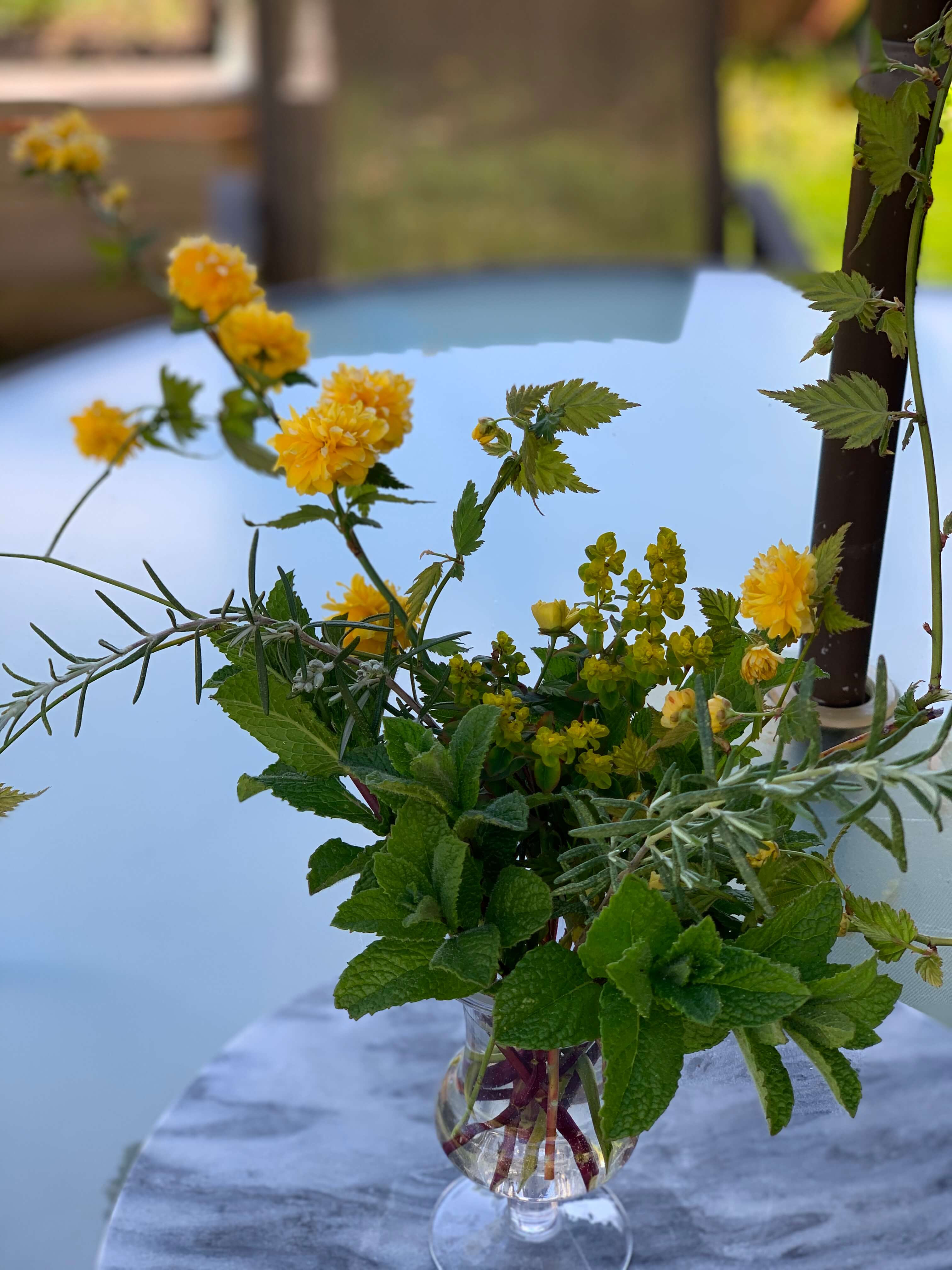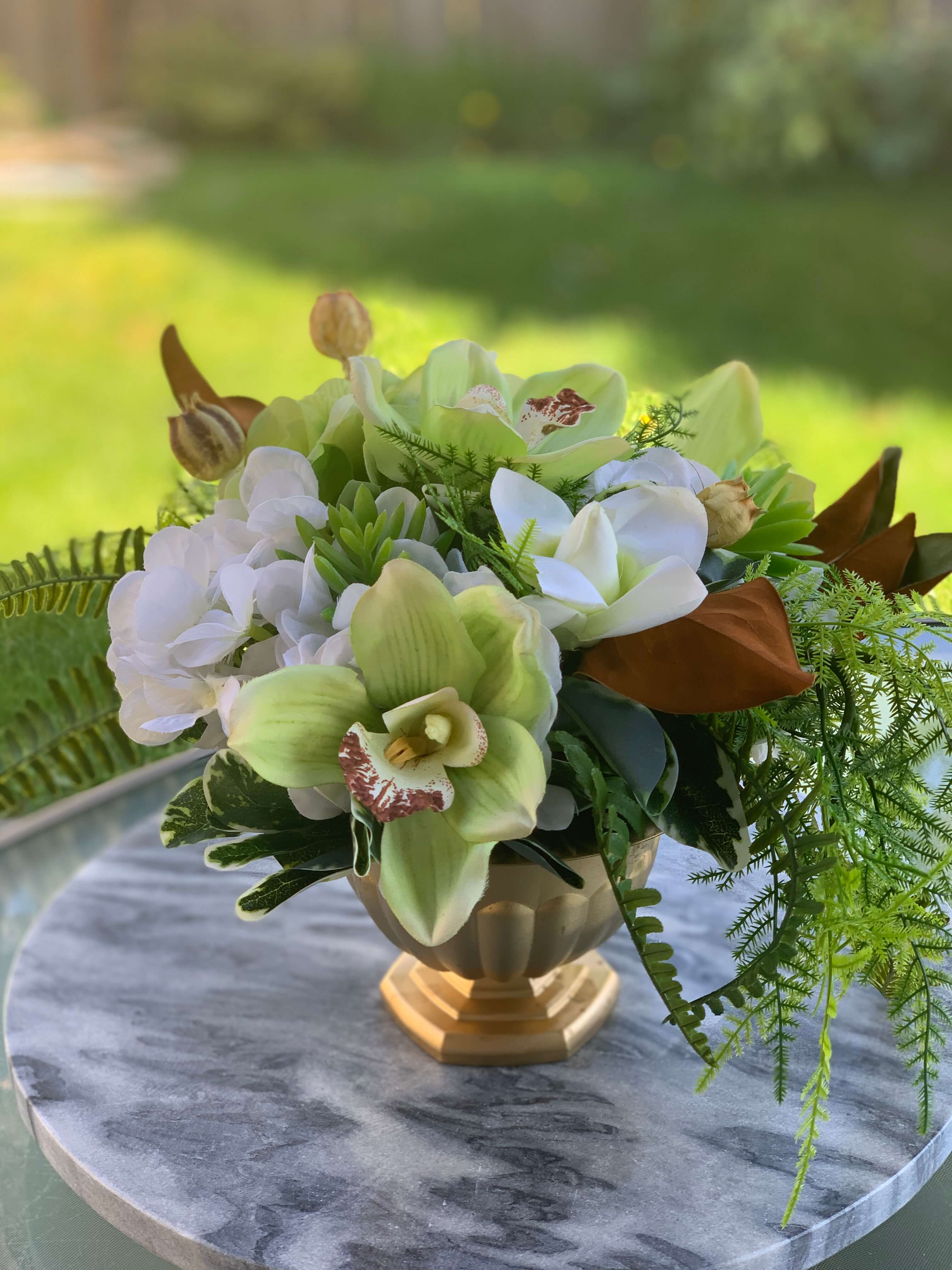 CHECK OUT OUR VIDEOS HERE
---